2020 FIAF/Cinémathèque Programming Winter School at the Cinémathèque française. © FIAF

6th FIAF Online Programming Winter School
Detailed Schedule

In partnership with:
Note that the times indicated are those of Central European Time. Click here to check what time it will be where you are.

Day 1: Thursday 25 February 2021

Welcome of the Participants and Introduction to the Course

PROGRAMMING IN A CONTEXT OF CRISIS (I): ONLINE PLATFORMS
Oliver Hanley
Home Cinema: Programming of and Access to Film Collections from FIAF-Affiliated Archives Online - a Short Overview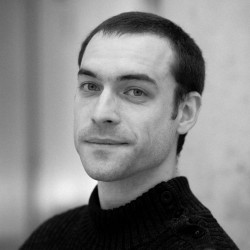 Since its humble beginnings in the 1990s, the World Wide Web has evolved to become one of the main access points for audiovisual content, providing a platform to both contemporary producers/distributors and heritage institutions for making films available to a wide audience quickly and conveniently. In 2019, FIAF's Programming and Access to Collections Commission (PACC) began documenting the efforts of film archives to make films from their collections available online via a dedicated page on the FIAF website. Following the outbreak of the COVID-19 pandemic and the ensuing lock-down in Spring 2020, this resource gained added significance, as health and safety restrictions prevented most cinematheques, film museums and repertory cinemas from offering traditional "live" programmes, and many film festivals were forced to cancel or "go virtual". Thanks to contributions from affiliates following a call issued by the FIAF secretariat, and to PACC's ongoing work, the initially modest collection now includes over 110 links to films available from over 75 individual institutions, and the resource is the most viewed page on the entire FIAF website. This presentation provides an overview of the resource and examines some of the different ways film heritage institutions have made films from their collections available online.
Oliver Hanley is a film preservationist and curator based in Germany. A graduate of the University of Amsterdam's Preservation and Presentation of the Moving Image professional M.A. programme, he worked at the Deutsche Kinemathek in Berlin (2008-2011) and at the Austrian Film Museum in Vienna (2011-2016) before joining the academic staff of the Film Heritage M.A. programme at the Film University Babelsberg KONRAD WOLF in Potsdam in December 2016. At the Austrian Film Museum he served as curator of the museum's award-winning DVD and online video publications and supervised numerous preservation and restoration projects. In his teaching in Babelsberg, he examines the transition from analogue to digital technology in various sections of film (heritage) culture (production, preservation, restoration, access) and approaches to film-related historical research. Having served as a corresponding member since 2016, he became a full member of FIAF's Programming and Access to Collections Commission (PACC) in 2018 and, together with Matěj Strnad and May Hong Huadong, has played an instrumental role in developing and maintaining PACC's e-resources section of the FIAF website. He is also a member of the editorial board of the bi-annual German-language film journal Filmblatt (www.filmblatt.de).

Emilie Cauquy, Nicolas le Thierry & Catherine Hulin
"Trust Our Algorithm"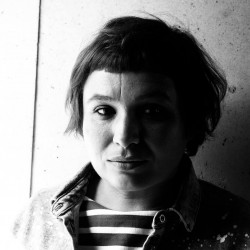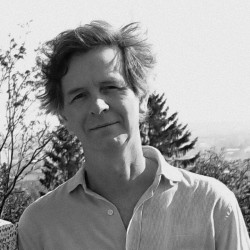 Despite the appearance of being a spur-of-the-moment idea, launched with no advance warning in April 2020, after 98 days of daily online availability, 122 online films, and 805,000 visitors, HENRI resumed service in September. The initial concept of this VOD platform remains unchanged, and the Cinémathèque française's "4th screen" is now a permanent fixture, still free and accessible to the whole world, with offerings once a week, of films in any genre, any format, drawn from the Cinémathèque's own collections and occasionally from others. What you haven't seen yet is worth gold. Halfway between Tsundoku (the art of stacking unread books) and Umberto Eco's "antilibrary", HENRI is intended as a laboratory of surprise and wandering, inviting the spectator to navigate it like a human being rather than a robot. HENRI wasn't born yesterday, nor does it merely owe its existence to the unique circumstances of the COVID lockdown. It stems from several decades of programming and thinking about the best ways to disseminate the institution's collections, and from Henri Langlois's primary gesture (preserving, showing) to early printed artefacts (exhibition leaflets, programmes from the 1950s and 1960s), to the 1980s catalogues of Lichtig-era prints, through 1995's La Persistance des images, and finally, the CatFilm, a 2012 online catalogue of restorations and prints. To innovate sometimes means rediscovering forgotten determinations: we will therefore offer you a three-voice presentation on the genesis of HENRI, and its genetic code, from its design to its production (as a self-sufficient editorial site) and the indispensable legal considerations of a free MOD (media-on-demand) service.
Émilie Cauquy is in charge of the distribution and promotion of the Cinémathèque française's film collections. She is project manager at HENRI, the institution's VOD platform, and of the online catalogue of restorations and prints. She regularly programmes retrospectives, notably for Il Cinema Ritrovato in Bologna (Marie Epstein, Colette, Nicole Vedrès, Musidora), as well as 'spectacular screenings', a hybrid of screening, performance, and dramatized readings (Germaine Dulac, Musidora, Georges Méliès).
Catherine Hulin is Director of Legal Affairs at the Cinémathèque française. She is a lecturer at University Paris 8 and at the Ecole nationale des chartes, where she teaches courses in heritage and film law. She has been appointed as a judicial expert at the Paris Court of Appeals for disputes relating to copyright law applied to the cultural, arts, and media sectors.
Nicolas Le Thierry d'Ennequin is project manager at the Cinémathèque française, where he notably designs websites to promote collections and exhibitions. He designed the website of the HENRI platform. Previously, he co-founded a film distribution company in the Czech Republic (Artcam), created and hosted a news website about heritage cinema in Paris (Séances), and worked with various festivals and film organizations.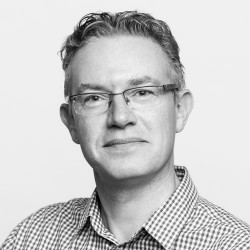 The Danish Film Institute has been successful in receiving extra funding for digitization projects that give free online access to historical documentary films and fiction films from the silent era.
The 'Denmark on Film' platform was born from a wish to activate and provide access to all 'the other stuff' that sits on the shelves in many film archives; footage, bits and pieces, and films that are difficult to program in a public theatrical setting. Using a map of Denmark as an entry point and organizational logic to the very diverse films has proven extremely successful in creating public interest, as well as attracting additional public funding for more digitization.
Following up on the success of 'Denmark on Film', a large digitization application for all aspects of Danish film heritage was submitted to several private foundations. STUMFILM.DK is the result of three foundations funding the digitization of all surviving Danish silent fiction films.
The two projects have different technical back ends, and films are digitized to somewhat different standards. Both projects focus on films that are either out of copyright, or where the commercial aspects are dwarfed by the cultural value of providing free access.
Thomas C. Christensen is M.A. in film studies from the University of Copenhagen. After teaching film history, film analysis and production at University of Copenhagen and University of Aarhus, he was appointed Curator at the Danish Film Institute in 1998. His main areas of responsibility are acquisition, preservation and restoration of Danish cinema. He served on the FIAF Technical Commission 2003-15 (as Head of Commission 2006-11). Since 2010 he has served on the Executive Committee of the European Cinematheque Association (ACE). Currently he is involved in a project digitizing all surviving Danish silent films from 1896 to 1929. He is an internationally sought after expert in film preservation and restoration ethics and has provided talks and advice on film preservation and collection management in Belgium, Poland, Montenegro, Northern Macedonia and Greenland. He has worked both as work package leader and expert on several European Union funded projects during the last two decades, covering film preservation, digitization, copyright and online dissemination.

José Quental
Challenges and opportunities of online programming at Cinemateca do MAM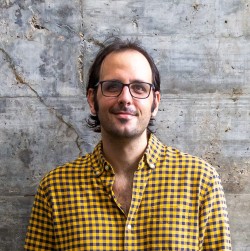 The COVID-19 pandemic forced Rio's Cinemateca do MAM, like many cultural venues, to suspend programming at its Cosme Alves Netto theatre, where, during 2019, more than 900 films had been screened. While a digital presence was both a wish and an ambition, at this point it wasn't a short-term prospect. We had actually already begun thinking about establishing a digitization infrastructure and an editorial policy in order to showcas elements of our collection. However, the pandemic caused the immediate need for an online programming plan. It was a sudden demand that had to be met. Our response was developed over a few short months, with experimental programming, which we see as a trial balloon to evaluate the various possibilities in this area and the challenges they imply. Starting with the creation of a "Vimeo de la Cinemateca" channel (https://vimeo.com/channels/cinematecadomam), we pursued three main lines of action: a programme of contemporary Brazilian films (e.g., Alumbramento retrospective); highlighting the Cinemateca's collections (e.g., http://panoramicarosemberg.art.br/sobre), and co-organizing an experimental film festival (https://festivaldobra.com.br/).

José Quental is Cinema Coordinator at the Cinemateca do MAM and co-artistic director of the Mostra de Cinema de Ouro Preto (Cine OP), specializing in preservation topics. He is technical coordinator of the Coordinadora Latinoamericana de Archivos de Imágenes en Movimiento (CLAIM). He has a degree in History (UFF-Brazil), a Master's degree in Cinema (UFF-Brazil), and a PhD in Cinema (University Paris 8, France). He was a lecturer at the University Paris 8 (Cinema, 2016-2017) and a member of the Brazilian committee of the UNESCO "Memory of the World" programme (2011-2015).

Discussion with the participants

PROGRAMMING IN A CONTEXT OF CRISIS (II): FILM HERITAGE FESTIVALS
Robert Byrne
The San Francisco Silent Film Festival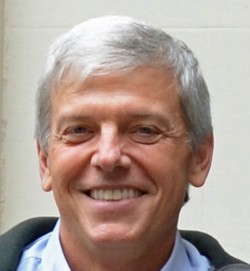 "Live Cinema" has served as calling card for the San Francisco Silent Film Festival ever since Kevin Brownlow first coined the term. Over the past twenty-four years the organization has devoted itself to bringing films of the silent era to life in the most literal way — by screening archival 35mm prints, accompanied with live musical performance, and staged in San Francisco's 1,200-seat historic century-old movie palace, the Castro Theatre. So how does a festival rooted to a very specific physical location and entirely focused on live performance endure when its very raison d'etre is temporarily prohibited by law? And how does it keep its audience, supporters, and funders engaged? As a non-profit organization these questions are not only a question of artistic programming, they are existential.
The answer is not to simply start showing silent films online. There are few experiences less compelling than watching silent movies on a computer monitor. Instead, the approach has been to create and present a variety of online programs that are unique to SFSFF: masterclasses with musicians, interactive lectures, demonstrations, and presentations of films restored by SFSFF that are not available elsewhere. It is not the same as being there, and it is definitely not "Live Cinema," but the response has been both overwhelming and gratifying.
Robert Byrne serves is President of the San Francisco Silent Film Festival, a non-profit organization dedicated to educating the public about silent film as an art form and as a culturally valuable historical record. Rob is also a film restorer specializing in early cinema and films of the silent era. Working with film archives and collections worldwide he has led restorations of more than twenty feature films and numerous short subjects. He has also lectured at the Library of Congress, University College Cork, Queen's University Belfast, The Reel Thing Symposium, and numerous AMIA and FIAF technical symposiums, and publishes regularly on the topics of motion picture restoration and preservation.
Jay Weissberg
Le Giornate del Cinema Muto (Pordenone)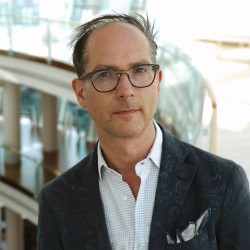 Like most film festivals in 2020, the Giornate del Cinema Muto/Pordenone Silent Film Festival was forced to go online, necessitating significant changes in its structure and programming. Thematic series were impossible given archive closures and interrupted restorations, which meant a complete rethink of the originally planned edition. In addition, we felt it necessary to take into consideration our audience's work schedules as well as the multiplicity of time zones, so the number of titles was greatly reduced. Our primary goal was to keep the silent film community together, and happily the experiment paid off: we doubled our accreditations, and fully half the audience watched every film streamed, much to the surprise of our platform partner Mymovies.it, who'd never seen a percentage like that. Going online also allowed us to stream discussions following each film, as well as book presentations and music masterclasses, significantly increasing the number of attendees for these collateral events.
Jay Weissberg, Director since 2016 of the Giornate del Cinema Muto/Pordenone Silent Film Festival. He first programmed for the Giornate in 2009, has curated programmes for Bologna's Cinema Ritrovato, and during the pandemic lockdown began a blog, La Gatta Muta/The Silent Cat, dedicated to forgotten stories from the silent film era. He has been a film critic with Variety since 2003.

Cecilia Cenciarelli
Il Cinema Ritrovato (Bologna)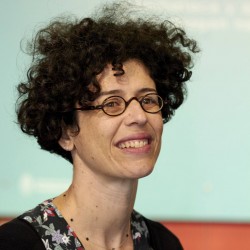 Almost exactly a year ago, the Netflix release of Martin Scorsese's The Irishman was stirring up emotions and controversy around the production and fruition of cinema and especially auteur cinema. Twelve months and a world pandemic later, our perception of time has slowed down, and yet accelerated so much that The Irishman now seems anachronistic and irrelevant. The extinction of cinema has been dreaded and announced since its early days and been blamed on talkies, colour, tv sets, remote controls, VHS, digital platforms… allegedly, even Louis Lumière called it "an invention without future". If it's true that the Lumière brothers invented cinema three times – the technological medium, the Art form and the movie-theatre and its audience – then this is our turn now to preserve the latter. And perhaps turn this dystopian experience into an opportunity to make a statement. A statement about the uniqueness of the cinematic experience, the need of collective, simultaneous watching, about the vitality of film heritage and the richness of film archives. Or, at least, about the power of programming.
Cecilia Cenciarelli is in charge of the research & special projects department at the Cineteca di Bologna (Italy) where she has been working, as archivist, since 2000. For several years, she has supervised the digitization, cataloguing and research of Charlie Chaplin's paper and stills archive; the Keaton restoration project, and she is currently working on the archive of Bernardo Bertolucci. Since its inception in 2007, she has been part of the World Cinema Project team – a special program run by The Film Foundation to preserve and disseminate endangered film patrimony – which has contributed to restore, preserve and exhibit over forty films from Africa, Asia, Eastern Europe, Central America, South America, and the Middle East. Cecilia is one of four artistic directors of Il Cinema Ritrovato film festival as well as FIAF's vice-president.

Ines Aisengart Menezes
CineOP - Ouro Preto Film Festival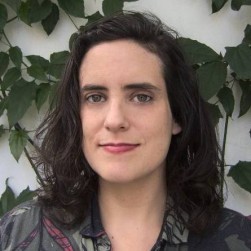 CineOP - Ouro Preto Film Festival is the main audiovisual heritage annual event in Brazil. Created in 2006, its programming is structured in three central themes: Preservation, History and Education. Along with screenings of heritage and contemporary films, there are symposiums, masterclasses with international experts, workshops, live concerts, a bulky analytical catalog, a Latin American Education Meeting and the National Meeting of Brazilian Audiovisual Archives and Collections – which has been crucial for building up an advocacy movement for the Brazilian audiovisual heritage. CineOP is held in Ouro Preto, a city in the mountains and a UNESCO World Heritage Centre due to its Baroque colonial architecture. The 15th edition in 2020 was exceptionally online due to the Covid-19 pandemic.

Ines Aisengart Menezes is an Audiovisual preservationist with 19 years of professional experience in cultural heritage management and the audiovisual market. Bachelor in Film Studies (Fluminense Federal University - UFF, Brazil) and Master in Preservation and Presentation of the Moving Image (Universiteit van Amsterdam - UvA, the Netherlands). After the MA, worked for one year at the EYE Filmmuseum. From 2016 to 2020 worked at the Cinemateca Brasileira. Currently is the co-curator of the audiovisual preservation symposium of the film festival CineOP - Mostra de Cinema de Ouro Preto (since 2017) and gives lectures on audiovisual preservation.
Discussion with the participants
Your Turn to Programme!
The participants will discuss the choices made by some of the partipants who submitted programmes as part of the FIAF programming game ahead of the Winter School.
Day 2: Friday 26 February 2021
Welcome of the Participants
REACHING OUT TO UNUSUAL OR REMOTE AUDIENCES
Sungji Oh
Cinema on Wheels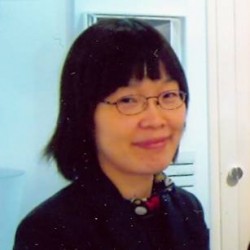 The Korean Film Archive (KOFA) launched the 'Cinema on Wheels' program in 2001 to provide a unique cinematic experience to people residing in remote areas. Armed with two 35mm projectors, this mobile cinema team visited 34 different locations in 2001 alone, and eventually hosted hundreds of screenings per year. Their visits were not just to small towns but also to institutions for the disabled, alternative schools, and military bases. All kinds of films, from the commercial to the independent and arthouse, have been presented as part of this program in the nearly 20 years it has been in operation. Currently, due to the COVID-19 epidemic, the 'Cinema on Wheels' team has begun hosting 'Drive-in Theater' programs to allow safe moviegoing experiences for audiences. This presentation will briefly explain the background of the 'Cinema on Wheels' project and how the KOFA organizes and promotes the screenings.
Sungji Oh is a chief curator of Cinematheque KOFA at the Korean Film Archive. After graduating from the L. Jeffrey Selznick School of Film Preservation, she joined the Korean Film Archive in Sept. 2002. Since then, she has been working in various fields, yet mostly on film programming. She wrote Stories of Film Archives in 2009.
Robert Poupard
Programming in a Prison Environment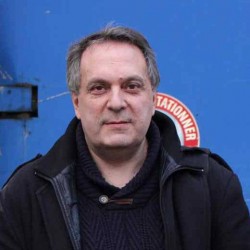 In 2016, the Centre national du cinéma et de l'image animée launched a cinema initiative in prisons in the Paris region. This project, part of a civic service mission, trains young volunteers to lead debates about films. Under the supervision of Robert Poupard, such events have been held at remand centres in Bois-d'Arcy, Villepinte, Versailles, and Paris (La Santé). There are also monthly screenings at the Poissy prison. There are specific programmes depending on whether they are shown in remand centres for men (Bois-d'Arcy, Villepinte and La Santé), for women (Versailles), or at the Poissy prison.
Robert Poupard is in charge of Documentary Studies at the Direction du patrimoine at the Centre national du cinéma et de l'image animée. From 1992 to 1996, he participated in the identification and restoration of the films of the Lumière brothers. Since 2013 he has organized monthly debates about films in prisons in the Paris region.
David Somerset
African Odysseys – a decade of revolutionary film education at the BFI Southbank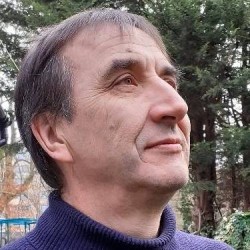 For the last 15 years, African Odysseys has delivered a ground-breaking programme of contextualised screenings, presenting a wide range of documentary and fiction, artists film, archive and new work alongside debate with key speakers, on a regular basis to London and the UK's African Caribbean community. Its achievement is not solely in the content as such since there have been occasional programmes of African and Black film at cultural institutions such as Barbican, ICA and BFI over recent years. Rather its success lies in its regular and sustained engagement of a hitherto under-represented African diaspora audience with a relevant film programme of rarely screened content that directly speaks to their concerns and ongoing struggles. (The only interruption to the programme in the past 14 years has been caused by the intrusion of COVID lockdown in the UK). The programme draws on an understanding of archive, film history and exhibition and a sensitive and thorough awareness of the ongoing concerns of the African diaspora in London and beyond. This is enabled via a steering group (comprised of activists, educators, film creatives and representatives from community groups and voluntary organizations). This active and monthly programme also includes film seasons of notable and often under-recognised film directors as well as film previews and premieres. As such it remains unique in the UK and beyond.
David Somerset studied Literature and Philosophy and MA Film and Video, subsequently developing film making practice and taking work to international film festivals and broadcasters. As a qualified adult educator, he has taught film making to undergraduates and also adult learners at London's Birkbeck College and City Lit. In the late 1990s he collaborated on an international film magazine and subsequently developed an interest in programming world cinema and independent film production. Appointed to devise and deliver a programme of education and events for the Museum of London/Museum of London Docklands from 2003-2007, he developed expertise in community film programming and was later appointed in 2007 as programmer for Adult Communities at the BFI Southbank. He has recently contributed to film festival panels and continues to write and programme a wide range of independent film (specialising in BFI Production Board film of the mid 70's, South and East Asian documentary and drama, Refugee film and independent film by and about the African diaspora. In addition to African Odysseys, he implemented a regular monthly programme of film for older audiences, an annual programme of Chinese Cinema and a regular focus on South Asian documentary and drama as well as an annual focus on Refugee film by and about the refugee community.
Stéphanie Dongmo & Christian Lambert

The Cinéma Numérique Ambulant, a unique network of mobile cinemas in West and Central Africa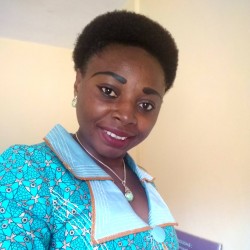 The CNA's aim is to give access to African films in regions where cinema simply does not exist – mainly in villages and underprivileged urban neighbourhoods. It also screens audio-visual documents that raise awareness of the serious health, social, and citizenship problems they face. It is now extending its activities to the production of educational films.
The CNA is both a cultural and social tool that disseminates Africa's authentic heritage to populations that do not have access to culture and contemporary arts, particularly cinema, due to their geographical and social isolation. The CNA takes advantage of the light digital technology to enable African films to meet their audiences. It organises an average of 1,200 open-air screenings a year, for an estimated annual audience of more than 300,000. It is thus one of the largest film exhibitors in Africa.
Christian Lambert and Stéphanie Dongmo's presentation will evoke the origins of the project, how it has developed over the years and in which territories, and what its audiences and its missions are today. It will also reflect on the act of programming in crisis situations.
Stéphanie Dongmo is in charge of 'Cinéma Numérique Ambulant Afrique', the coordination structure for all the CNA networks on the continent. She has also been President of the CNA Cameroon since 2012.
Christian Lambert is a French film technician. In 2001, with his partner Laurence Vendroux, he founded the Cinéma Numérique Ambulant project and set it up in France and in several African countries.
Discussion with the participants
Beatriz Tadeo Fuica
Getting closer to the history of programming at the Cinemateca Uruguaya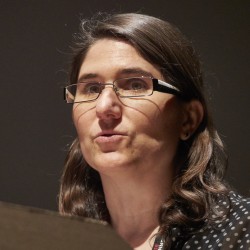 This presentation will analyse examples of seasons, retrospectives and individual screenings organised by the Uruguayan Cinematheque from the early 1950s, when it was created. From the beginning, this institution has considered film exhibition very important. The roots of this principle can be traced back to its birth, which was the result of a collaboration between the two most important Uruguayan cine-clubs of the time (Cine Universitario del Uruguay and Cine Club del Uruguay), and the support of Henri Langlois, who considered that films had to be shown. As many other cinematheques from South America, the Uruguayan institution received films from the French Cinematheque and, having been affiliated with the FIAF since 1952, from many other of its members. Exploring the principles behind specific programmes will allow us to get to know better this institution, one of the oldest of the region and the only one from the first batch of South American cinematheques that, still today, is fully active, organising daily programmes and being supported by its own members.
Beatriz Tadeo Fuica has a PhD on film and cultural studies from the University of St Andrews (UK). She is a former Marie Sklodowska-Curie Fellow at the IRCAV, Université Sorbonne-Nouvelle, Paris 3, where she conducted the project "TRANSARCHIVES: Film Heritage and Archival Practices: Past and Present Transcontinental Encounters". She is the author of "Uruguayan Cinema 1960–2010: Text, Materiality, Archive" (2017) and the co-editor and co-author of "CEMA: Archivo, video y restauración democrática" (2016). Her research has been published in journals such as The Moving Image; Iluminace: Journal for Film Theory, History and Aesthetics; Memory Studies; Cine documental; and Quarterly Review of Film and Video. Together with colleagues from the Research Association Kinetraces, she is currently coordinating the project "Missing Pieces: For an Alternative History of Moving Images" supported by the INHA-Paris.
Stéphanie E. Louis
Programming at FIAF: History of the Invention of a Professional Skill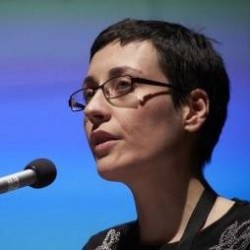 With the support of FIAF's archives and publications, we will provide a synoptic view of how the FIAF community has addressed programming issues throughout its history. From the issue of the circulation of copies (1960s) to the implementation of a dedicated training system (2015), through material and technical recommendations (from the 1980s to the present day), we will show how the FIAF community, through its discussions, regular meetings, and publications, has gradually brought the competence of the programmer to be regarded as a routine part of its members' activities.
Stéphanie E. Louis is in charge of coordinating research activities at the Ecole nationale des chartes (Paris). In 2020 she published a book based on her doctoral thesis: La Cinémathèque-Musée. Une innovation cinéphile au cœur de la patrimonialisation du cinéma en France. She is continuing her research into the history of exhibition practices of film collections, and is also supervising the research programme "History of the pedagogy of artistic creation" at the ENC. She is a member of the Board of Directors of AFRHC (Association française de recherches sur l'histoire du cinéma) and co-organizer of the Seminar on the Cultural History of Cinema.
Discussion with the participants
Your Turn to Programme! (II)
The participants will discuss the choices made by some of the partipants who submitted programmes as part of the FIAF programming game ahead of the Winter School.
Day 3: Monday 1 March 2021
Welcome of the Participants
Anna Briggs & Mirco Santi

INEDITS: programming between past and future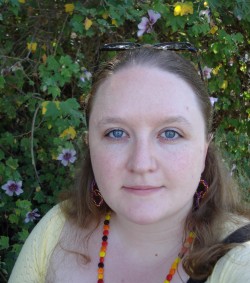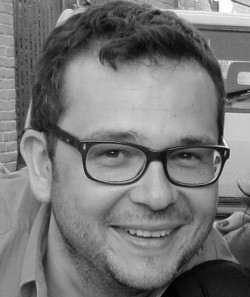 The INEDITS association was created in 1991 to foster the collection, preservation, study and curation of amateur film. Its members meet annually to discuss best practice, listen to expert talks and discover films or performances based upon amateur film collections: a programme that is both thematic and diverse, surprising audiences with the originality and variety of small-gauge images. We will describe the development of this face-to-face programming, then the innovations brought about by the lockdown: virtual programmes offered by members, for example screenings with a live musical score or pedagogical media archaeology performances...
We will present the small-gauge film centenaries project (9.5mm-2022, 16 mm-2023, 8mm-2032) curated by INEDITS. This initiative will promote collections rarely seen in cinemas and international festivals; it will also enable programmers to experiment with particularly versatile materials and content; it will finally be an opportunity to form a network supporting the long-term sustainability of the small-gauge film stock and equipment required for creation and preservation. We will introduce the programming modules that we plan to offer and the curatorial thread linking the three centenaries.
Anna Briggs is based in France. She is a moving image archivist specialized in amateur and non-fiction film curation, film literacy, archival outreach and programming. She serves on the board of directors of Moving Image Preservation of Puget Sound, a non-profit video digitization lab in Seattle. Anna studied film at the University of Bologna and the University of Paris 1 – Panthéon Sorbonne, and moving image archive studies at the University of California, Los Angeles as a Fulbright fellow. She has worked as a lecturer, teacher and teacher trainer, film literacy project manager, youth and outreach worker, film production and film festival assistant, translator, radio host, archive researcher and archivist. Anna is working on a doctoral thesis investigating non-fiction moving images as objects of archival and curatorial practice, comparing data from twelve case studies about different archives around the world. She is co-editor of the blog Screen & and an expert for the Education, Audiovisual and Culture Executive Agency of the European Commission. As a member of the association INEDITS Amateur Films / Memory of Europe, Anna is co-curating a series of international events and initiatives to celebrate the centenaries of small-gauge film formats: 9.5mm (2022), 16mm (2023) and 8mm (2032).
Mirco Santi is the co-founder of Home Movies-Archivio Nazionale del Film di Famiglia and manages the restoration and digitization of films at the archive. He is a Doctor in Audiovisual Studies. He was a researcher at the University of Udine and actively collaborated with the restoration lab La Camera Ottica in Gorizia as part of a research project on the processing, preservation and cataloguing of small-gauge formats (8mm, Super 8, 9.5mm and 16mm). He is the current President of INEDITS Amateur Films / Memory of Europe, an association of European archives collecting and curating amateur films. He is co-programmer of the festival Archivio Aperto, selecting films for audiovisual and installation projects based on small-gauge formats, often in partnership with electro-acoustic musicians. Mirco is passionate about the materiality of film: he develops Super 8 and 16mm films in black and white and colour, and organizes 16mm 'chromatic animation workshops' for children and adults.

Paolo Simoni
Small Gauge for a Big Challenge: Programming Amateur and Experimental Cinema in Times of Crisis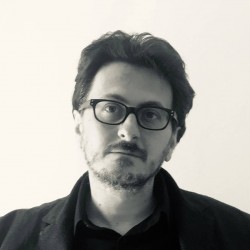 What programming strategies of amateur and experimental cinema can be set in the light of contemporary challenges? We have learned over the years that small gauge film heritage requires a particular curatorial approach to bring it to the public: home movies' screenings accompanied by the oral stories of the protagonists, restored charming 'bits and pieces' performed and sounded live, neighborhood presentations for visualizing the hidden places of lost landscapes, re-enactment of original technical apparatus and films for discovering the materiality and the different practices of amateur filmmaking, creation of opportunities for encounters among people of different generations to shape counter-narratives of (cinema) history through re-contextualized materials. Now, in the time of the pandemic, this challenge must be reconfigured, at least partially, in an attempt to seek new paths, yet to seize also the opportunity to reach a new audience. The talk will offer the point of view - and twenty years of experience - of the Archivio Home Movies (Italy) and its annual Archivio Aperto festival, which in 2020, by going online, has set itself the goal of maintaining its characteristic and of building original features on the digital platforms.
Paolo Simoni is co-founder of the Home Movies - Archivio Nazionale del Film di Famiglia in Bologna, which he's been directing since 2002 and for which he has conceived, produced and curated a variety of projects, like Archivio Aperto festival and Memoryscapes digital platform. He has worked also as a researcher and curator at Cineteca di Bologna and at Il Cinema Ritrovato festival, where he curated programs of documentaries and found-footage films. His curatorial activity accompanies academic research on the same subjects: he obtained a PhD in "Beni Culturali" at Politecnico University in Turin and he carried out research projects both at the University of Modena and Reggio Emilia and at the University of Padova. Among his publications are numerous papers about the forms, practices and stories of amateur/experimental cinema and its contemporary reuse and the book Lost Landscapes. Il cinema amatoriale e la città (Kaplan, Torino 2018).
Dwight Swanson
Three Home Movie Curatorial Projects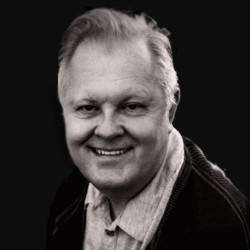 Dwight Swanson will discuss three home movie curatorial projects – how they were developed, executed, and presented, and the reception that they each received. The different formats, venues, audiences, and curatorial goals of each project led to different challenges and different strategies. Living Room Cinema: Films from Home Movie Day (2007) was a DVD compilation of 22 films that had been screened at Home Movie Day events. Amateur Night: Home Movies from American Archives (2010) was a 35mm feature-length compilation of home movies and amateur films held by American film archives. "Home Movie Day and Night" (2019) was a massive 24-hour webcast of home movies from archives and collections around the world.
Dwight Swanson has worked as an archivist for American film and video collections in Alaska, Maine, Kentucky, and Washington, DC. He has lectured and written extensively on home movies and amateur film history and has organized conferences on amateur, nontheatrical, and medical films. He was a co-founder of Home Movie Day and the Center for Home Movies, where he spearheaded and co-produced a number of curatorial home movie projects, including Living Room Cinema, Amateur Night and "Home Movie Day and Night: The 24-Hour Home Movie Marathon". In 2020, he co-curated the screening series "Other Histories: Amateur Films on the National Film Registry".
Katie Trainor
Programming Amateur Films at MoMA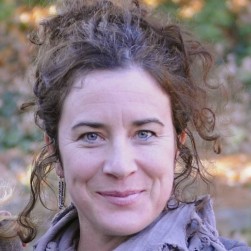 After the 2019 Museum of Modern Art expansion re-opening in Fall of 2019, you could see the exhibition PRIVATE LIVES AND PUBLIC SPACES in the new Film Galleries. An exhibition of over 200 home movies, amateur and artist film. I will discuss how we worked with the lead Curator in organizing the 47 hours of film represented in this exhibition. We also hosted a Home Movie Weekend in collaboration with the Center for Home Movies and the MoMA Education Dept where we held a Home Movie Day and screened OTHER HISTORIES, amateur films on the National Film Registry.
Katie Trainor is the Collections Manager in the Dept of Film at The Museum of Modern Art. NYC. A graduate of the L Jeffrey Selznick School of Film preservation at George Eastman Museum. Former archive manager at The Harvard Film Archive, Director of Operations at The Jacob Burns Film Center, Programmer at the Nantucket Film Festival, and motion picture projectionist at Sundance, Dubai, Traverse City, and many others.
Brian Meacham
Preserving and Programming Amateur Films at a University Archive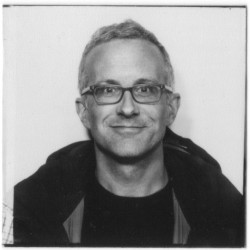 The Yale Film Archive holds a large collection of amateur film by S.W. Childs, Jr., a prolific filmmaker who worked with his family and friends in the Eastern U.S. between the 1920s and 1960s. Providing access to amateur films can be a challenge, and this talk will cover the various ways in which the archive has worked to share these films. Public screenings with commissioned scores, and the new (to the archive) world of online screenings, augmented with interviews to provide context, have allowed the archive to share these personal films with a wide audience for the first time.
Brian Meacham is the Managing Archivist of the Yale Film Archive, where he has worked since 2013. He oversees acquisition, inspection, cataloging, and preservation of the film collection, which includes more than 8,000 print and pre-print elements acquired by the university over the last 50 years. He has overseen the preservation of more than a dozen films in the collection with the help of preservation grants from the National Film Preservation Foundation, and helped launch and program the archive's ongoing 35mm screening series, "Treasures from the Yale Film Archive." Prior to coming to Yale, he worked as a film preservationist at the Academy Film Archive in Los Angeles. Since 2015, he has represented Associate archives on FIAF's Executive Committee, and is a member of FIAF's Programming and Access to Collections Commission.
Discussion with the participants
Conversation with Bernard Eisenschitz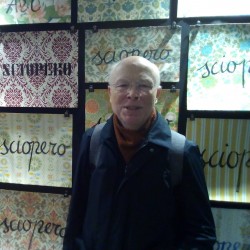 Programming can do two things: it can provide knowledge about cinema, but also a different kind of knowledge, a different perspective, another history/geography. In my case, it helps distinguish "documentary" from reality, redefines the notion of "major artists", and takes a fresh look at historical cinema (Soviet, German...). The cinema-lover turned historian adds a third party to his relationship with cinema and films: the audience.
Bernard Eisenschitz is a translator and historian, among other activities. He works as a freelance programmer for cinematheques, educational projects, festivals, and museums.
Discussion with the participants
Your Turn to Programme! (III)
The participants will discuss the choices made by some of the partipants who submitted programmes as part of the FIAF programming game ahead of the Winter School.

Day 4: Tuesday 2 March 2021
Welcome of the Participants
MONTAGE FILM AS AN EXTENSION OF PROGRAMMING FILM HERITAGE
Julien Faraut
Editing Archive Materials from a Collection of "Unprogrammable" Films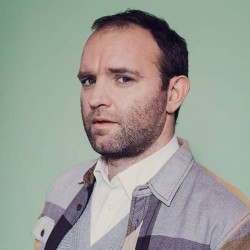 In the particular context of a collection of sports films with a strong "technical" component (e.g., elaborate instructional films or simple performance footage) and in the presence of very raw material (such as silent rushes), the use of editing and editorialization has proven to be beneficial in order to be able to "programme" these films or bits of films, and allow a wide audience to discover the richness and uniqueness of a collection of documents that are not very comprehensible in their original form, without intervention.
Julien Faraut is head of the image library at INSEP (Institut national du sport, de l'expertise et de la performance). Since 2003 he has directed ten films, including four features, Paris Jeux t'aime, Regard neuf sur Olympia 52, L'Empire de la perfection, and Les Sorcières de l'Orient, all of which take as their starting point the value of archival material from the film collections that he manages.
Michael Loebsenstein
Recycling Cinema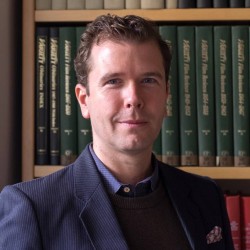 In many ways the praxis of film curation and the art of Found Footage filmmaking share a common history and values. Unlike other forms of filmmaking which sprang to life "on their own" and were then preserved by film archives, found footage as a filmmaking tradition appeared only after film archives had gathered enough material to make artists curious about it.
One the other hand the reuse of pre-existing film footage, and the idea of "preserving" film heritage that drives the work of film museums and film archives, share a fascinating bond. As much as the artist -- as transformer, abuser or even destroyer of archives used to be frowned upon by hard-core preservationists, artists can be considered and have considered themselves as saviours of collections.
Since its earliest manifestations found footage films have displayed their ambition to organize, summarize or interpret specific film collections. Artists' various strategies of reappropriation, redefinition and transformation of archival and historical film materials have shaped our contemporary understanding of the "art of the archive": as a forensic tool for examining society's obsession with images; as a taxonomy or "Atlas" of tropes; as a bearer of memory and identity for individuals and communities; and as a medium of aural and visual poetry throughout his work.
In my talk I will highlight some of these connections, and discuss how curators and programmers can learn from art, and how "recycled cinema" and its artistry can enhance our understanding of preservation and curation.
Michael Loebenstein became drawn into the world of film archiving through his work as a film critic and media producer (CD-ROM and websites) in Vienna. He became the foundational curator of the Austrian Film Museum's Research& Education department in 2004; from 2011-2017 he was the CEO of the National Film and Sound Archive of Australia. Since October 2017 he is back in Vienna, and works as the Director of the Austrian Film Museum. Michael is the co-author of books on Film Curatorship and on avant-garde filmmakers Gustav Deutsch and Peter Tscherkassky, and has served as FIAF's Secretary-General since 2013.

Bill Morrison
Editing Archival Footage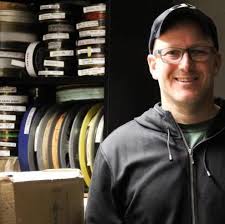 Dawson City: Frozen Time is a fascinating blend of images found in early films and footage, based on investigation and research. The film reconstructs the local history of hundreds of film reels buried at the beginning of the 20th century under an ice rink in a small Canadian town and later rediscovered, all the while presenting a broader history of the exploitation of cinema in the gold-rush era. With Bill Morrison, we will discuss the secrets of his archaeological work and writing process, which involves the editing of footage from other times, which are miraculously revealed.
Born in Chicago, Bill Morrison is a New York filmmaker with over thirty films to his credit, in which he uses editing to cross-reference shots with archival material or pre-existing sources. Since 2002 he has shown particular interest in the motif of decomposition, as in his film Decasia. His obsessive quest for hidden film jewels permeates his films, which are set to hypnotic music by the likes of Phillip Glass and Jóhann Jóhannsson. His work was celebrated by a retrospective at MoMA in 2014, and his film Dawson City: Frozen Time has been acknowledged by American critics as one of the best documentary films of the 2010s.
Discussion with the participants

Iris Elezi & Louise Burkart
Presenting and Preserving Albania's Cinematic Heritage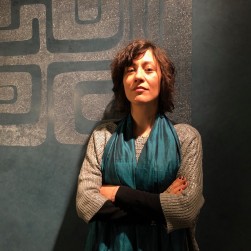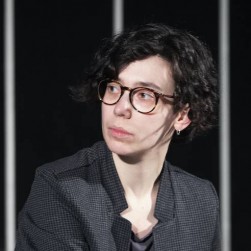 After meeting at the 2018 FIAF Programming Winter School in Paris, Albanian archive director Iris Elezi and film restorer and programmer Louise Burkart met again in the Albanian capital, Tirana. Louise traveled to the Balkan nation to watch five decades of Albanian films, and discuss the challenges which this endangered heritage faces with local archivists. This inspiring trip resulted in Burkart curating an extensive Albanian film series that toured four European countries. The 2019 FIAF Winter School also enabled an Albanian animation series to screen at the Forum des Images in Paris. Burkart and Elezi are currently working on a restoration of Albania's first feature film TANA (1958) in cooperation with Swiss and German labs. Burkart and Elezi will discuss the challenges in preserving and bringing to audiences Albania's still relatively unknown cinematic legacy.

Iris Elezi is the director of the Albanian National Film Archive and is the writer/ director of the dramatic feature, BOTA, Albania's Best Foreign Film entry into the 2016 US Academy Awards. She currently serves as a member of FIAF's Executive Committee.

Louise Burkart is an independent programmer and film restorer at the Deutsches Filminstitut & Filmmuseum in Frankfurt, Germany. Her latest series, a retrospective of Albanian films, toured Vienna, Frankfurt, Zurich and Paris.
Nour Ouayda
Alternative Film Programming and Cultural Resistance in the Current Context in Lebanon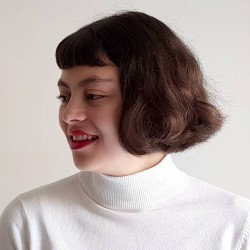 In light of the surreal events that have struck Lebanon in the past year (the 17th of October social uprising, a country-wide economic collapse, the global pandemic and the August 4th blast), cultural institutions find themselves at a crossroads, having to rethink their models whilst also struggling to survive. Having also lost its cinema space at the beginning of this same year, Metropolis Cinema with its Cinematheque Beirut project is facing multiple challenges and questions regarding its role in the Lebanese and regional cultural landscape. What is the value of cultural activity in a place where people are struggling to insure basic necessities? How can we create models that defy the corruption of the political class and their control of public institutions knowing that their deliberate negligence of cultural policies has led to an erasure of the cinematic collective memory? What part does cinema and its histories play in resisting this erasure? And how can we think of safeguarding our film heritage when the mere notion of a safe space is threatened on a daily basis in Beirut?
Nour Ouayda is a filmmaker, film critic, and programmer. She holds a Master's degree in film with an emphasis on research-creation from the University of Montreal. Other than directing her own films, she is the deputy director at Metropolis Cinema Association in Beirut, where she also manages the Cinematheque Beirut project. She is a co-editor of the Montreal-based online film journal Hors champ.
Discussion with the participants
Your Turn to Programme! (IV)

The participants will discuss the choices made by some of the partipants who submitted programmes as part of the FIAF programming game ahead of the Winter School.
Concluding Remarks and Evaluation of the Course
End of the 2021 FIAF Programming Winter School