FIAF's Visual Identity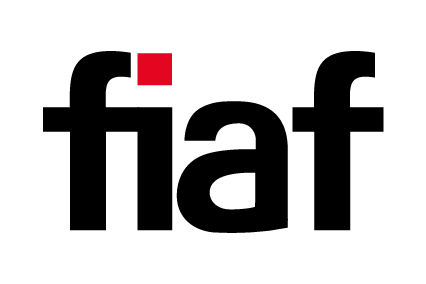 Please find below various downloadable versions of the new FIAF logo in high definition.
Choose the appropriate logo, depending on the publishing context (colour / black & white; web / print).

Please first take a look at our Graphic Charter for use of the FIAF logo (3 pages).


BLACK & WHITE LOGO (Grayscale for PRINT and WEB)

Please use one of the following logos (different formats available) for either PRINT or WEB use.

* Logo B&W for light background in EPS format
* Logo B&W for light background in JPG format

* Logo B&W for light background in PNG format
* Logo B&W for dark background in EPS format
* Logo B&W for dark background in PNG format

COLOUR LOGO (CMYK and RGB)
For PRINT use (CMYK):
* Logo colour for light background in EPS format
* Logo colour for light background in JPG format
* Logo colour for light background in PNG format
* Logo colour for dark background in EPS format
* Logo colour for dark background in PNG format
For WEB use (RGB):
* Logo colour for light background in EPS format
* Logo colour for light background in JPG format
* Logo colour for light background in PNG format
* Logo colour for dark background in EPS format
* Logo colour for dark background in PNG format