FIAF's Historical Archive Catalogue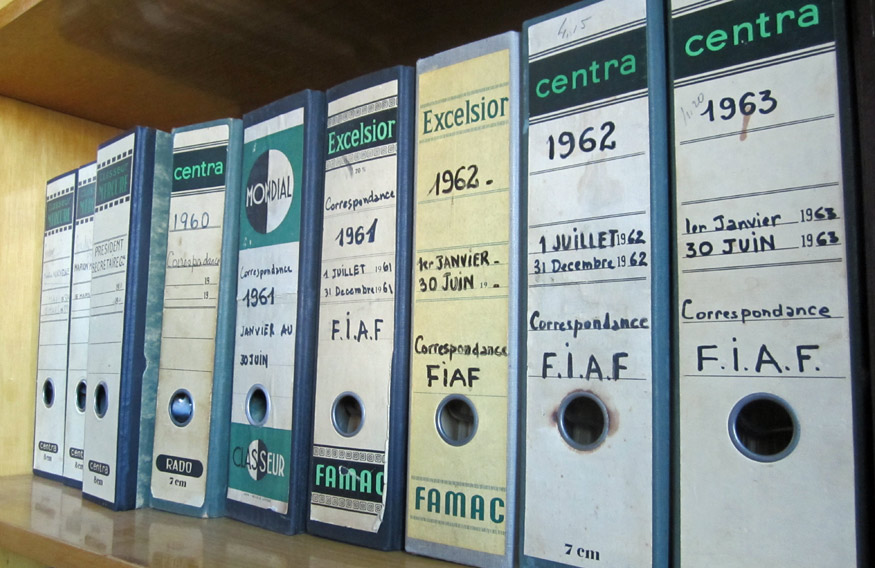 The FIAF Secretariat in Brussels holds a vast archive of historical documents relating to the history of FIAF, and more generally that of the film archive movement. Over the last few years, with the help of students of the Université libre de Bruxelles (ULB), the Secretariat has identified, sorted, and catalogued hundreds of boxes of documents going back to the 1930s. The cataloguing process is ongoing and will take many more years to complete, and the collection's inventory database is still very much in a "beta" phase.
However, for the first time, researchers are able to search the inventory via the search engine below. Should you find documents you are interested in consulting, please contact the FIAF Secretariat. Unfortunately, our Brussels office is not fully equipped to welcome researchers, so we reserve the right to decline requests for a visit should we feel unable to welcome you in the best conditions.

Please note that we are also engaged in a vast programme of digitization of documents preserved in the archive. You can download a first selection of these documents HERE. More documents will be added over time, and we may be able to digitize specific archival documents for you.

To use the search engine below, type in your desired term; the results will return all matches which contain that term. To search for entries containing parts of words, use an asterisk at the end of the partial word you wish to search for (e.g.: catalog*). Note also that your search must contain at least four letters.