Film Scanners

See below a list of the main film scanners currently used by film archives around the world. You can click on each image to access the website of the scanner's manufacturer. Note that the forum functionality of this page is only available to connected members of the FIAF community. Note that the scanners are are listed under three headings: scanners available commercially, commercial prototypes, and archive prototypes.

For further information about how to choose a scanner, see the FIAF Technical Commission's guide HERE.

See also the FIAF Technical Commission's Digital Statement.

Scanners available commercially
Manufacturer: Sondor
Model: Altra
Formats: 35mm / 16mm
Audio Recording: optical and magnetic
Wet Gate: no
HDR: no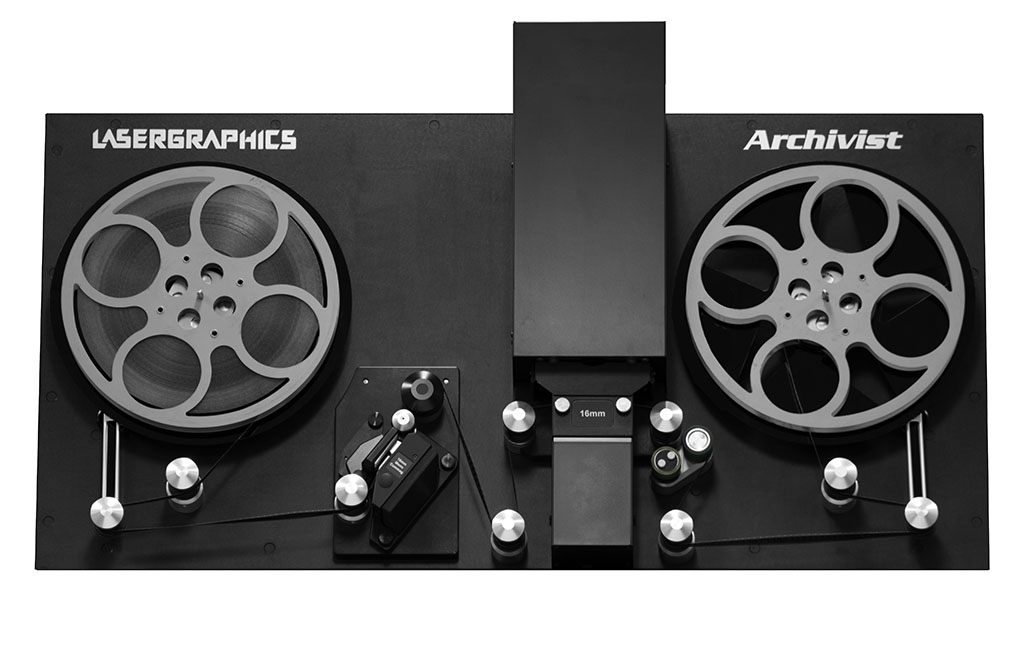 Manufacturer: Lasergraphics
Model: Archivist
Sensors: Color Filter Array (CFA) with Bayer pattern color capture
Resolution: 1.25K, 2.5K, or 5K
Formats: 8mm / Super 8mm / Double 8mm / 16mm / Super 16mm / 35mm
Obsolete Formats: 9.5 mm / 17.5 mm
Audio Recording: optical and magnetic
Sprocketless: Yes
Wet Gate: No
HDR: No
Overscan: Yes
Full Overscan With Edges: No
Manufacturer: Lasergraphics
Model: Scanstation
Sensors: Color Filter Array (CFA) with Bayer pattern color capture
Resolution: 1.25K, 2.5K, 4K, 5K or 6.5K
Formats: 8mm/ Super 8mm / Double 8mm / 16mm / 35mm / 65/70mm (5-perf)
Obsolete Formats: 8mm / 9.5mm / 17.5mm / 28mm
Audio Recording: optical and magnetic
Sprocketless: yes
Wet Gate: no
HDR: yes
Overscan: yes
Full Overscan With Edges: yes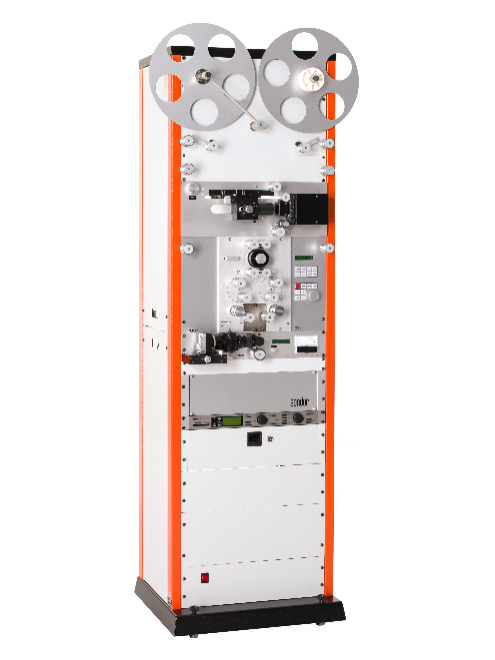 Manufacturer: DFT
Model: Sondor OMA-E with Resonances (Sound scanner)
Sensors: CMOS line
Resolution: 2K
Formats: 35mm / 16mm
Obsolete Formats: no
Audio Recording: optical sound (variable density/variable area/push-pull)
Sprocketless: no
Wet Gate: no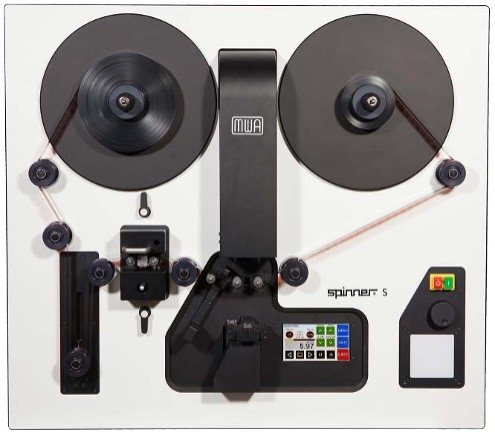 Manufacturer: MWA-Nova
Model: Spinner S
Sensors: Area sensor with bayer-pattern
Resolution: 5K
Formats: 35mm / 28mm / 17,5mm / 16mm / 9,5mm / 8mm
Obsolete Formats: yes
Audio Recording: sepopt, comopt, sepmag, commag
Sprocketless: yes
Wet Gate: no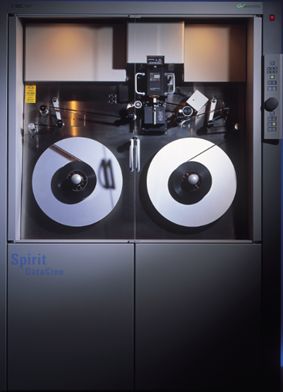 Manufacturer: DFT Philips
Model: Spirit Datacine
Sensors: Bayer pattern
Resolution: 2K
Formats: 35mm / 16mm / S16mm
Obsolete Formats: no
Audio Recording: optical and magnetic
Sprocketless: no
Wet Gate: no
HDR: no
Overscan: no
Full Overscan With Edges: no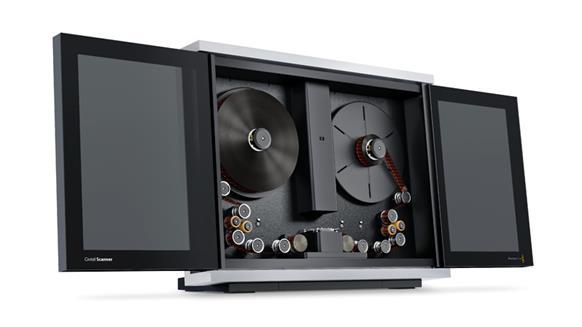 Manufacturer: Eclair
Model: Nitroscan
Sensors: Area-based sensors
Resolution: 2K / 4K / 6K / up to 10K
Formats: 35mm / 16mm / S16mm
Obsolete Formats: 17.5mm / 28mm / 8mm / all formats up to 70mm
Audio Recording: no
Sprocketless: yes
Wet Gate: yes
HDR: no
Overscan: yes
Full Overscan With Edges: yes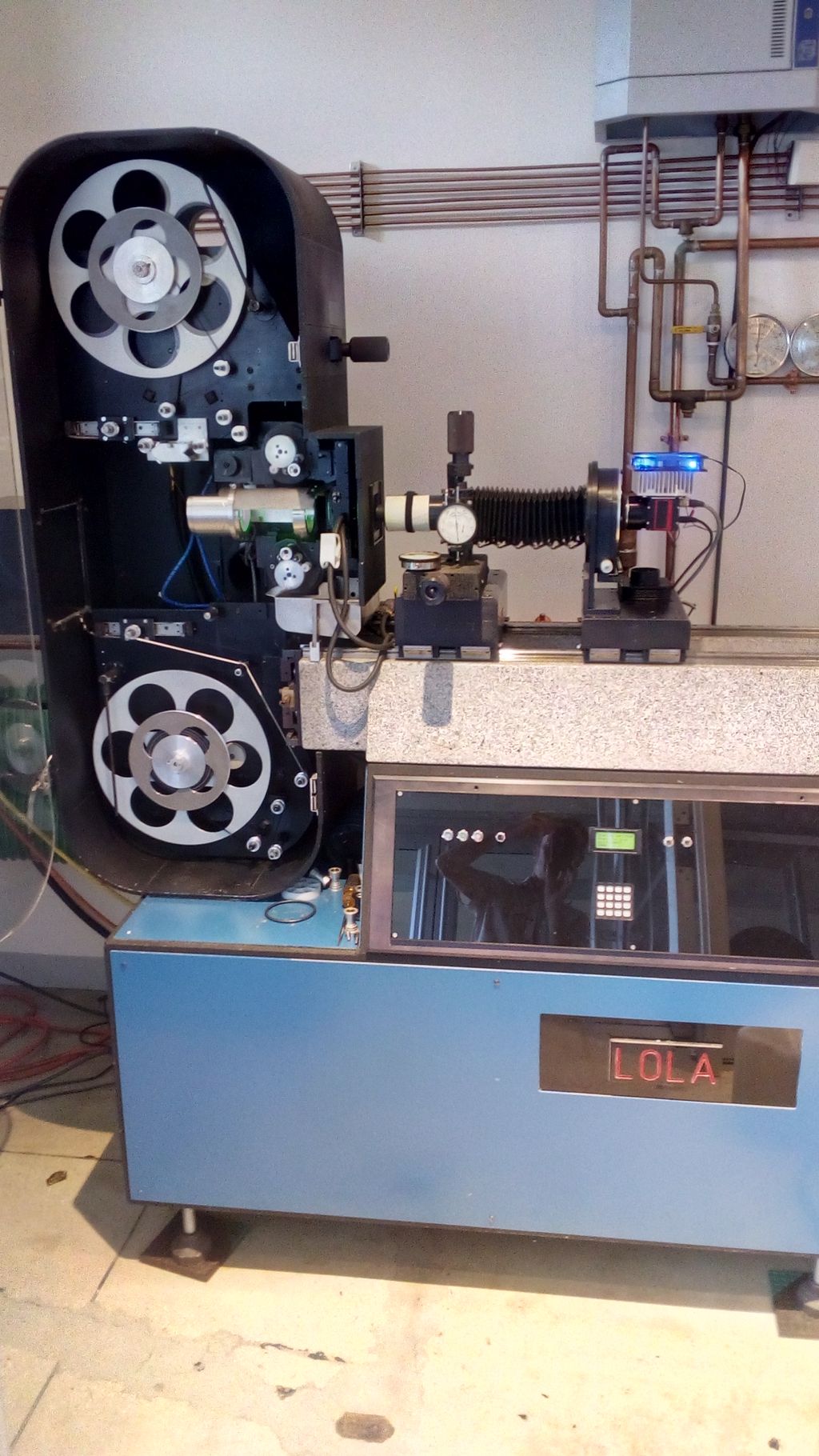 Manufacturer: Cineric
Model: Oxberry
Sensors: Area-based sensors
Resolution: 2K / 4K / 6K
Formats: 16mm / 35mm / 65mm
Obsolete Formats: 17.5mm / 28mm / 8mm
Audio Recording: no
Sprocketless: yes
Wet Gate: yes
HDR: yes
Overscan: yes
Full Overscan With Edges: yes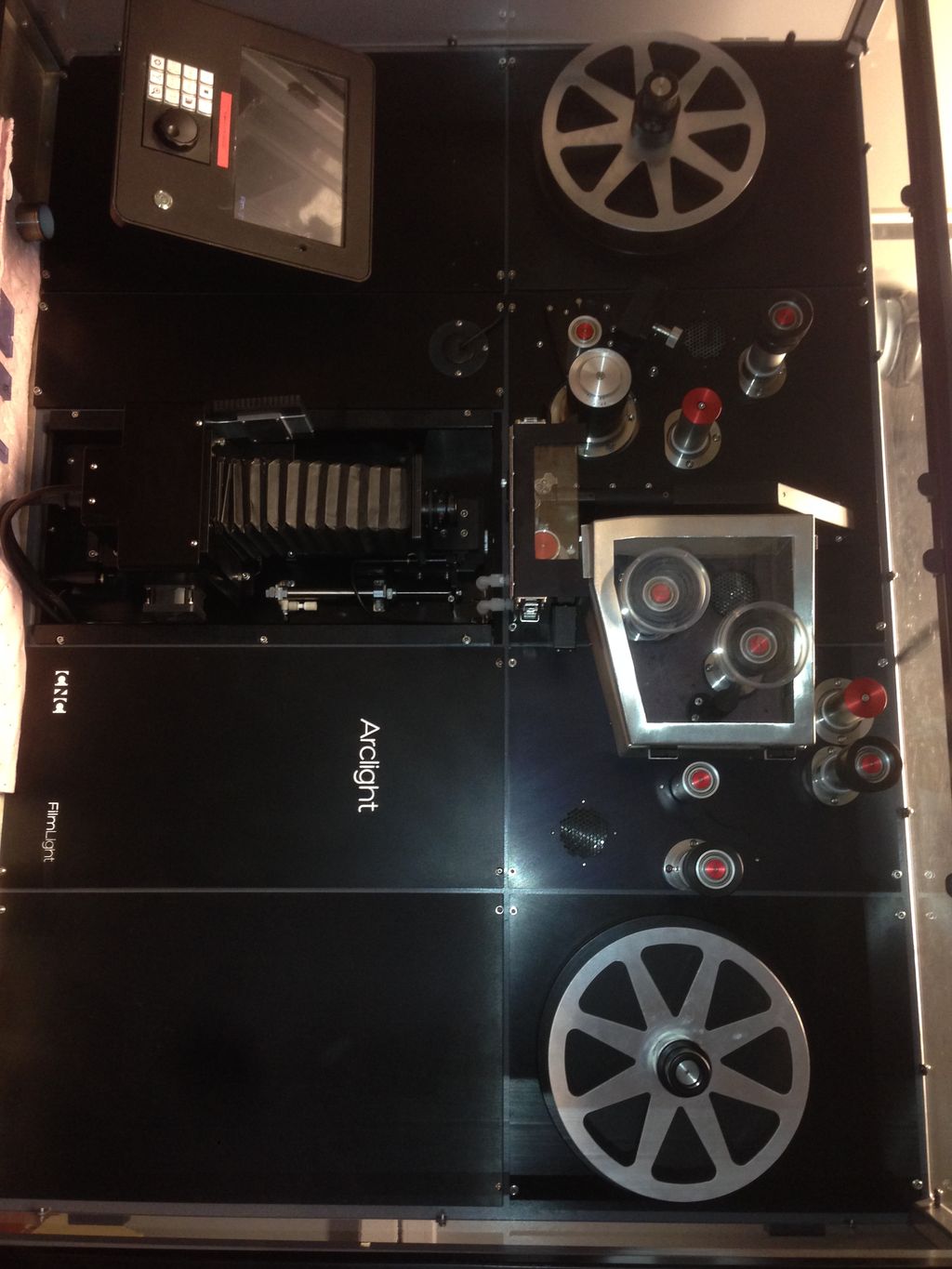 Manufacturer: Film Light and CNC France
Model: Arc Light
Sensors: Line sensors
Resolution: 2K / 4K / 6K up to 8K
Formats: 16mm / 35mm
Obsolete Formats: from 8mm up to 90mm
Audio Recording: no
Sprocketless: yes
Wet Gate: yes
HDR: no
Overscan: yes
Full Overscan With Edges: yes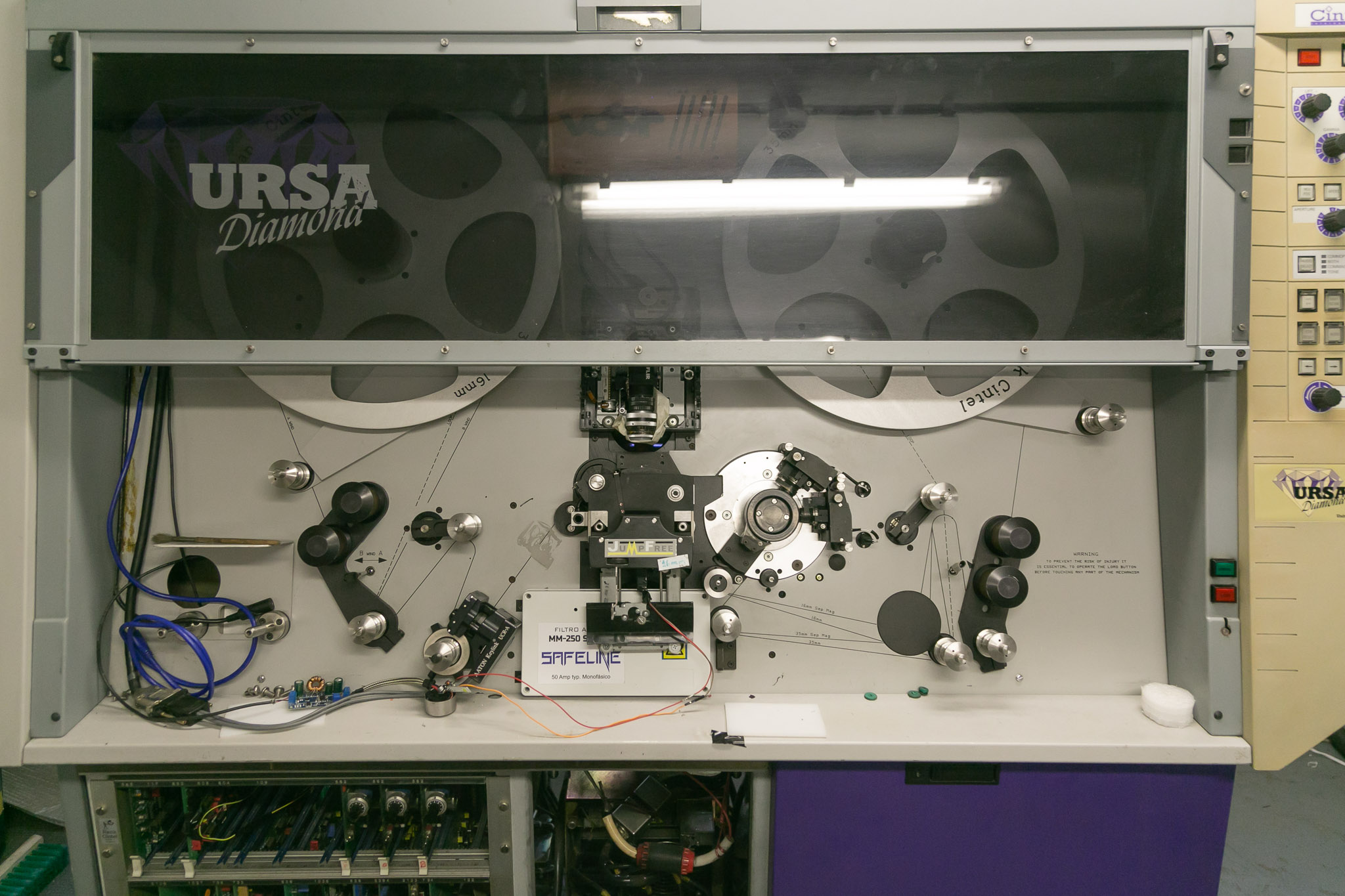 Manufacturer: LAPA (Laboratorio de Preservación Audiovisual) Uruguay
Model: Escanner
Sensors: Bayer pattern
Resolution: 2K / 4K / 5K
Formats: 35mm / 16mm / 8mm
Obsolete Formats: no
Sprocketless: yes
Wet Gate: no
HDR: no
Overscan: yes
Full Overscan With Edges: Yes