P.I.P. Contributors & Supporters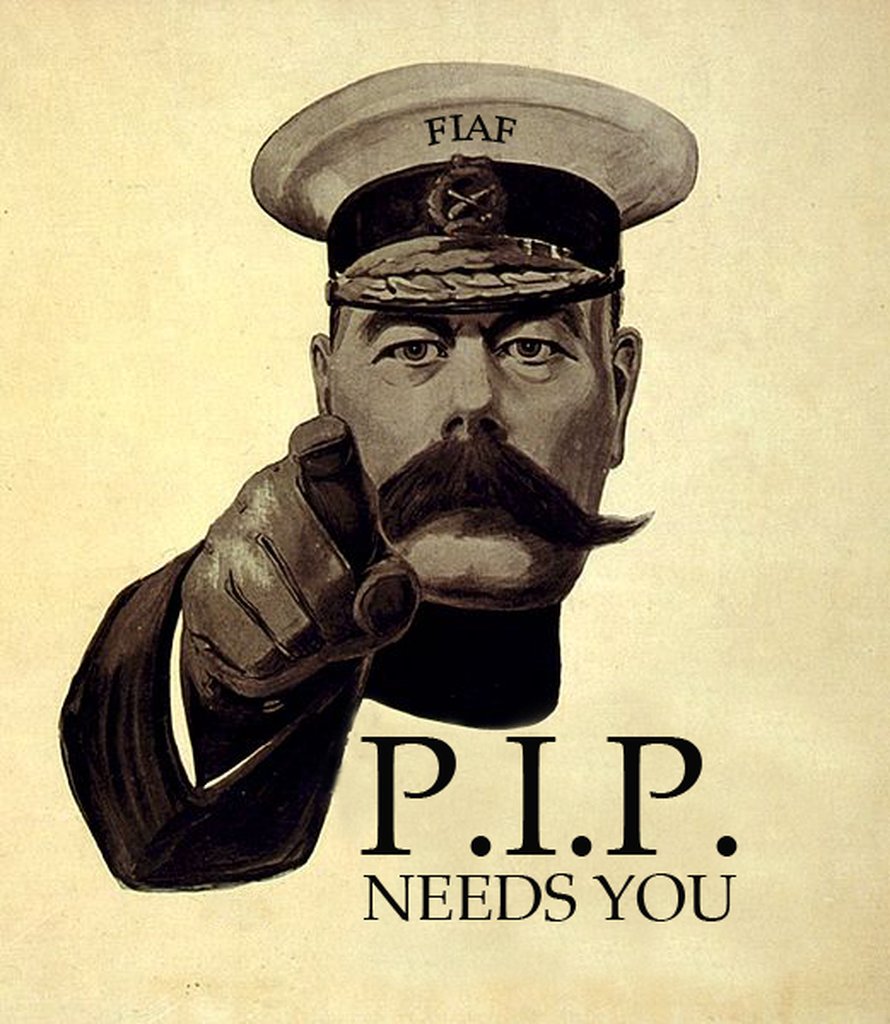 From 1972 the Periodicals Indexing Project (P.I.P.) has offered the FIAF community in-depth coverage of the world's foremost academic and popular film journals.
You can support the P.I.P. in various ways:
and have access to a unique set of databases, incl. the International Index to Film Periodicals (almost 400,000 article references from more than 350 periodicals) and the Treasures from the Film Archives (containing silent film holdings in archives around the world).
INDEX a film journal for the P.I.P.
and become a P.I.P. contributor enjoying significant discounts on your subscription to FIAF Databases
BECOME a P.I.P. Supporter
and join the exclusive group of FIAF affiliates who contribute extra funds to support the mission and activities of the P.I.P.
P.I.P. Contributors
The P.I.P. aims to help FIAF archives collaborate and pool their resources for periodical indexing. Since its inception, the P.I.P. has relied on volunteer indexing supplied primarily by contributors based in the countries in which the periodicals are published.
Current P.I.P. Contributors (listed by institution)
Academy Film Archive, Los Angeles (Lucia Schultz)
BFI National Archive, London (Iratxe Gardoqui, Vivienne Jones, Anastasia Kerameos)
Centre national du cinéma et de l'Image animée, Paris / Bois d'Arcy (Elodie Gilbert)
Cinémathèque de Toulouse, Toulouse (Joelle Cammas)
Cinémathèque française, Paris (Joanne Furlan)
Cinémathèque québécoise, Montréal (David Fortin)
Cinémathèque royale de Belgique, Brussels (Jessica Thonnon)
Cinémathèque suisse, Zürich (Renate Kunz Feres)
Cineteca Nazionale, Rome (Debora Demontis, Stefania Tuveri)
Danish Film Institute, Copenhagen (Birgit Granhøj)
Deutsche Kinemathek, Berlin (Cordula Döhrer)
Deutsches Filminstitut, Frankfurt (Debora Classen)
Film Archive of the National Archives of Estonia, Tallinn (Eva Näripea)
Filmoteca de Catalunya, Barcelona (Noemi Maya)
Filmoteka Narodowa, Warsaw (Beata Pieńkowska)
Fondazione Alasca, Bergamo (Daniela Vincenzi)
Fondazione Cineteca di Bologna, Bologna (Davide Badini)
Hrvatska Kinoteka, Zagreb (Juraj Kukoč)
Institut Jean Vigo, Perpignan (Sylvie Sidou)
Library of Congress, Washington (Dorinda Hartmann, Josie Walters, Zoran Sinobad)
Lichtspiel – Kinemathek Bern, Bern (Judith Hofstetter, David Landolf)
Museo del Cine Pablo C. Ducrós Hicken, Buenos Aires (Leandro Varela)
Museo Nazionale del Cinema, Torino (Paola Bortolaso)
Narodni Filmovy Archiv, Prague (Pavla Janaskova)
National Audiovisual Institute, Helsinki (Antti Kalliola)
National Film & Sound Archive, Canberra (Mary-Jean Bartlett, Bernard Kertesz, Peter Lyons, Neil McLeod, Jill Matthews, Sue Terry, and other Friends of the NFSA Volunteer Team)
National Library of Norway, Oslo / Mo i Rana (Birgit Stenseth)
Svenska Filminstitutet, Stockholm (Martin Sundin)
UC Berkeley Art Museum & Pacific Film Archive, Berkeley (Nancy Goldman, Jason Sanders)
Universität Zürich, Seminar für Filmwissenschaft, Zürich (Vera Schamal)

Freelance collaborators
Kelly Burton
Itziar Gómez Carrasco
Adelheid Heftberger
Susan Hoover
Mariana Hristova
Nicola Mantzaris
Katherine Nagels
Susan Peterson
Jasper Sharp
Betsy Sherman
Bruno Surace
Frank Verano
P.I.P. Supporters
FIAF is very grateful to the P.I.P. Supporters, a group of FIAF affiliates who contribute(d) since 1981 extra funds to the Periodicals Indexing Project to support its activities and its main publication, the International Index to Film Periodicals.
Past P.I.P. Supporters
Amsterdam – Nederlands Filmmuseum (now Eye Filmmuseum)
Berlin - Stiftung Deutsche Kinemathek (now Deutsche Kinemathek / Museum für Film und Fernsehen)
Canberra – National Film and Sound Archive
Copenhagen – The Danish Film Institute
Frankfurt / Wiesbaden – Deutsches Institut für Filmkunde (now DFF – Deutsches Filminsitut & Filmmuseum)
Helsinki – Suomen Elokuva-Arkisto (now Kansallinen Audiovisuaalinen Instituuti / National Audiovisual Institute)
Jerusalem – Israel Film Archive
Lisbon – Cinemateca Portuguesa
Los Angeles – American Film Institute
Montreal – Cinémathèque québécoise
Oslo – National Library of Norway
Oslo – Norsk Filminstitutt
Ottawa – National Film Archives
Rome – Fondazione Centro Sperimentale di Cinematografía - Cineteca Nazionale
Stockholm – Svenska Filminstitutet
Vienna – Filmarchiv Austria
Vienna – Österreichisches Filmmuseum / Austrian Film Museum
Current P.I.P. Supporters
New York - The Museum of Modern Art - Department of Film

Washington / Culpeper - Library of Congress - National Audio-Visual Conversation Center (MBRS Division)