Calendar of Forthcoming Training Events

This calendar lists all known forthcoming training events in the audiovisual archiving field, all around the world. The information it contains is taken from the CCAAA website. Should you want to add a training event to the calendar, please visit this page.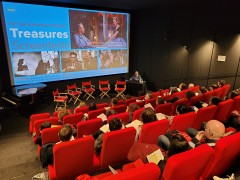 06-07 March 2023
8th FIAF Winter School "Programming Film Heritage"
Two-day specialized course in Paris on the theme of "Programming Film Heritage". Taught by distinguished professionals in the field.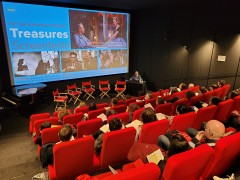 06-07 March 2023
8th FIAF Winter School "Programming Film Heritage"
Organized by:
FIAF, Fondation Jérôme Seydoux-Pathé, Cinémathèque française
Fondation Jérôme Seydoux-Pathé & Cinémathèque française
,
Paris
,
France
In March 2023, FIAF will join forces with the Cinémathèque française and the Fondation Jérôme Seydoux-Pathé once again to offer a short training course (in English and French) aimed at professionals in FIAF archives and beyond. The general theme of this specialized course is still "Programming Film Heritage", and will once again be taught by programming experts from the global network of FIAF archives and other distinguished professionals in a relevant field. This 8th edition of the Winter School will take place on-site only, at the Fondation Jérôme Seydoux-Pathé and at the Cinémathèque, on 6 & 7 March 2023, just before the "Toute la mémoire du monde" festival at the Cinémathèque française (8-12 March 2023). The organizers are currently working on the schedule of this 8th edition, which will be published in early 2023.
The registration fee will be 150€ for employees of FIAF-affiliated institutions and full-time students (student ID will be required), and 190€ for all others. Registrations will be accepted on a first-come-first-served basis, but a number of places will be reserved for employees of FIAF archives. Note that this fee includes:
Lunch on both days of the Winter School, and refreshments throughout the training,
Accreditation to the "Tout la mémoire du monde" festival on the premises of the Cinémathèque française and the Fondation Jérôme Seydoux Pathé (subject to availability).
Participants are expected to make their own travel and accommodation arrangements.

Registrations will open in January 2022.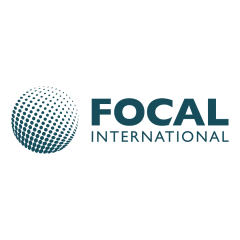 06 March - 06 September 2023
FOCAL's Mentoring Programme
After its success last year we are delighted to once again be launching our International Mentoring Programme. The programme aims to help and provide guidance to people wanting to grow a career in all areas of the archive industry.
Registration Deadline:
27 January 2023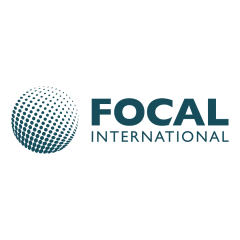 06 March - 06 September 2023
FOCAL's Mentoring Programme
Organized by:
FOCAL International
FOCAL International isareproud to continue its Mentoring Programme, designed to provide guidance and support to individuals looking to grow their careers in the archive industry. The programme will run from February 2023 to September 2023 and will consist of a combination of online and (where possible) in-person mentoring sessions.
What do we offer?
A well-matched mentor and mentee
An induction event for the mentors and mentees to get to know each other
A speed-mentoring session where all the mentors and mentees can meet
A suggested timeline to follow
Ongoing support throughout the programme
A virtual networking event in July
Invitation to FOCAL's Members Day in September
Discounted entry to Industry Events where available
What does the mentor offer?
6 hours of mentoring over 6 months
Their expertise and knowledge within the archive industry
Feedback and encouragement for questions
Ongoing support to the mentee
What does the mentee offer?
6 hours of dedicated time over 6 months
An open and willing attitude to learn
A new perspective into the archive industry
A proactive attitude
Dedication to the programme
Closing feedback


This is a unique opportunity for individuals looking to break into the film footage world and establish a successful career in the archive industry. If you are driven and dedicated to your professional growth, the FOCAL Mentoring Programme is for you.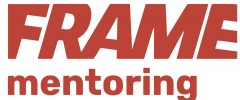 01 June - 31 December 2023
FRAME Mentoring 2023
6-month mentoring programme for audiovisual archives junior professionals organised by INA
Registration Deadline:
15 March 2023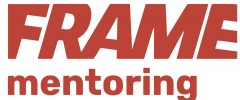 01 June - 31 December 2023
FRAME Mentoring 2023
What is FRAME Mentoring?
The FRAME Mentoring programme is designed and organised by INA with the support of EBU Academy, FIAT/IFTA and the FRAME Committee composed of European experts. For 6 months, you will be assisted by a mentor, a recognised European and international professional of the audiovisual archive sector. The objective: to help you develop your professional project and your career.
The mentoring programme includes:


Monthly online exchanges with your mentor and other relevant experts, from June to December 2023


Professional immersion for two weeks at INA or in your mentor's organisation, during the autumn 2023


Accreditation to the next FIAT/IFTA World Conference, which will be organised in Locarno (Switzerland) on 17-20 October 2023


All expenses (flights, hotels, lunches) are 100% covered by the programme scholarship.
For whom?
FRAME Mentoring is aimed at all junior professionals in the audiovisual heritage field with less than 5 years of experience (in the same or in a similar position), regardless of their age, nationality, position, or field of activity. The programme is primarily addressed to professionals involved in a project ongoing or to be launched soon. The mentee's project could deal with (non-exhaustive list):


Design and implementation of an archiving workflow
Collect of audiovisual archives
Preservation of audiovisual archives physical carriers
Digitisation
Audiovisual and film restauration
Digital archive management
Digital archive long term preservation
Management, notably of an audiovisual archives department
Documentation
Implementation of a database and definition of data models
Rights management
Research and scientific access and projects using audiovisual archives
Educative access and projects using AV archives
General audience access project using AV archives
Production of audiovisual contents based on archives (film, documentary, digital and innovative contents)
Post-disaster handling of collections


How to apply?
If you meet these criteria, you can submit your application and join the FRAME community! To apply, complete the application form before March 15th. After this date, a jury will examine all applications received and select the two mentees. All applicants will be notified of the selection or not of their application.
To apply > https://www.ina.fr/actualites-ina/frame-mentoring-2023-the-call-for-applications-is-open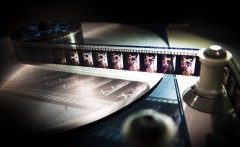 18 September 2023 - 20 December 2024
Film Preservation Studies
The postgraduate in Film Preservation Studies forces students to confront the (theoretical, technical and ethical) dilemmas generated by film as part of our tangible and intangible heritage
Registration Deadline:
28 February 2023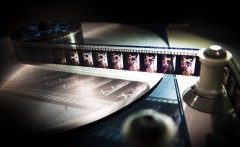 18 September 2023 - 20 December 2024
Film Preservation Studies
Organized by:
Elías Querejeta Zine Eskola, Basque Film Archive, Tabakalera, San Sebastian Film Festival
Tabakalera - Elías Querejeta Zine Eskola
,
San Sebastián
,
España
The structure of the Film Preservation Studies master's degree course approaches cinema through its material nature and technological genealogy. The first two modules explore the photochemical origin of film images, and the subsequent ones focus on the peculiarities of the magnetic and digital formats. These branches together form a common set of specific knowledge: each image and each sound poses unique questions about its identification, degradation, preservation and cataloguing, but also about aesthetic and ethical issues, about the future of cinema, its sense of history and the profession of the archivist.
The content systematisation and working methods proposed by the course do not, however, lead to a simple and/or simplified understanding of the material under study. Quite the opposite, in fact; at the end of their journey, students are invited to explore the 'grand memory of images' from a complex and paradoxical perspective. And this is just as it should be, because even when the path to follow is perfectly defined, the journey of an archivist always leads eventually to the labyrinth of images of our era. The greatest treasure we could ever inherit.
Forthcoming events
8-12 March 2023
Toute la mémoire du monde festival, Cinémathèque française, Paris