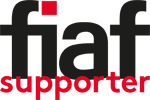 DANCAN CINEMA SERVICES
Carit Etlars Vej 5, 1.tv.
1814 Frederiksberg C
DENMARK

Website: dancan.com
Individual Contacts:

Morten Jacobsen

T: 45- 40 50 41 80
Email: morten@dancan.com


VAT: DK 3564 1483
Dancan Cinema Services : the leading provider of materials for film handling and storage
Dancan Film Cans: we are proud to present our program of stabilized plastic film cans. Now also in black recycled pp. This is the only true archival film can in the world.

Other products include: film cores, film leaders, Orwo motion picture film, film splicing tape, perf-fix tape, Danchek acid detection strips for acetate film, Danchek nitrate detection strips for nitrate film…
Come and talk to Morten Jacobsen… He has been around for 50 years.