Programming FIAF Affiliates' Online Film Collections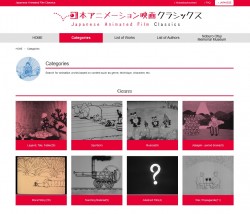 You are probably aware that a page of the FIAF website maintained by the FIAF Programming and Access to Collections Commission (PACC) references the FIAF affiliates' websites, YouTube channels and other streaming platforms that provide free access to a wide range of film heritage gems from all over the world – amateur films, documentaries, newsreels, short fiction, animation, recently restored feature films, etc… That's literally tens of thousands of films for us to enjoy, at a time when so many cinemas are closed and billions (!) of us around the world are confined to our homes with our computers, tablets, and smartphones.
While we are strongly encouraging all film buffs out there to explore the large online film collections of the dozens of platforms referenced on that dedicated webpage, we know that browsing through tens of thousands of titles can be a rather daunting experience. So we thought that we could ask YOU to play programmer and suggest a personal 90-minute programme of films selected from all those freely accessible online. We will then publish it below, for everyone's enjoyment.

If you are interested in contributing to this collective programming exercise, please open and fill in this simple ONLINE FORM. Do add a short introduction explaining your programming choices if you can (it doesn't have to be in English), as well as the title, date (if known), running time and exact URL of each film in your programme, and the institution it comes from. Note that if you are a registered member of the FIAF community and you are logged in, your personal details will already be filled in. Also note that you will be still able to modify or remove your programme even after you have submitted it (you will receive a unique URL by email allowing you to access your form).

The only rules we would like to set are as follows:
The total length of the programme must not exceed 90 mins, unless it includes a feature-length film, as the purpose of this exercise is to encourage creative programming within a limited timeframe rather than endless playlists;
Please do not include more than one film from any one FIAF affiliate.
You can find below the list of all programmes already submitted (the most recently-submitted one on top).

Forthcoming events
21-23 April 2021
FIAF Commissions' Workshops, FIAF General Assembly and EC elections (online)