Film Preservation in Practice Workshop, Mumbai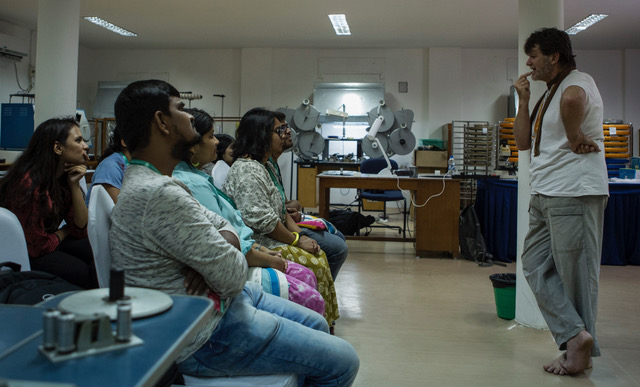 Film Heritage Foundation and FIAF are pleased to announce the first in the series of short workshops – "Film Preservation in Practice" – a two-day workshop with two leading international experts in the field – David Walsh and Mick Newnham. The focus of the workshop will be practical hands-on training in film handling, repair and conservation treatments.
Dates: March 9 & 10, 2018
Place: Mumbai
Schedule: March 9 – From 10 am to 6 pm and March 10 – From 9 am to 5 pm
Number of seats available: 10
Trainers: David Walsh & Mick Newnham
Practical sessions:
David Walsh
Film and sound technology essentials
Film handling
Film identification and selection
Preservation approaches
Mick Newnham
Health and safety/ types of damage/ collection assessment
Conservation treatments
Film repair
Rescue treatments
You can apply HERE. Registration closes on 25 February 2018.
Fees: Rs. 6,000/- plus applicable taxes for the two-day workshop inclusive of lunch and tea on both days, exclusive of accommodation.
Note: Please email the filled Application Form and any other documents or material in support of the application to - contact@filmheritagefoundation.co.in