Treasures from the Film Archives Database: Software Development Request for Proposals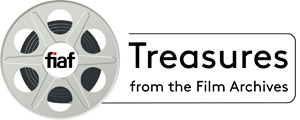 The FIAF Cataloguing and Documentation Commission (CDC) is planning to modernize the Treasures from the Film Archives database, which contains unique information about silent-era film holdings in international film archives. The CDC is currently looking for a software developer to design and implement a new system based on open source components, including data migration from the old system. For more information (incl. deadlines), please consult the Request for Proposal for software development.
NEW DEADLINE FOR SUBMITTING PROPOSALS: May 3.