Inga Adolfsson (1938-2020)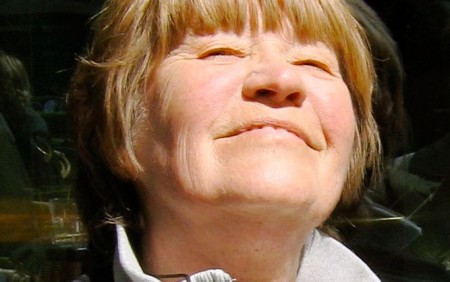 Inga Adolfsson by Lasse Adolfsson
Inga Adolfsson, a long-serving employee of the Swedish Film Institute's film archive, has passed away a few days short of her 82nd birthday.
Inga started her career in the film industry at the age of 15 and became a negative cutter at the Sandrews studio in the 1950s. In 1971, she joined the Swedish Film Institute, where she worked tirelessly as film preservation officer until her retirement in 2004. Countless Swedish silent films were copied and restored through her care, and could thus be made available again to audiences at home and abroad – including at the Giornate del Cinema Muto in Pordenone in 1999, where she received the medaglietta delle Giornate for her restoration work.
Inga brought attention to the dangers of colour film fading early on, and then played a central role in the work of saving the Swedish colour films after the Film Institute had received special funds for that purpose in the mid-1990s. As a participant in the first FIAF Summer School in East Berlin in 1973, Inga acquired an international network that gave important impetus to her pioneering work, and in the mid-1980s she was part of a delegation from the Swedish Film Institute who travelled to Bangkok and helped at the establishment of the Thai Film Archive. In 1992, she was awarded the Ingmar Bergman Award for her "loving care of the sources of cinematography".
Jon Wengström