In Memoriam Eileen Bowser (1928-2019)
Monday, April 27
Titus 2 Theater, MoMA, New York City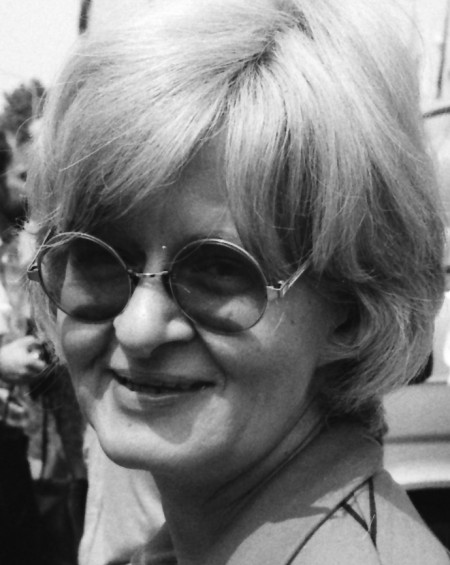 Colleagues, family and friends come together to commemorate the passing of MoMA's retired Curator of Film Eileen Bowser. During her career in the Department of Film (1954-1998) under chiefs Richard Griffith, Donald Richie, Willard Van Dyke, Ted Perry and Mary Lea Bandy, Bowser significantly expanded the museum's film collection and shaped its role in the developing film preservation movement of the nineteen-seventies and eighties. A respected scholar of silent film and an active member of the International Federation of Film Archives, Bowser was a pioneer in the repatriation of world cinema. Please join us for a day of remembrance and motion pictures.
Program 1 Remembering Eileen
Recollections of colleagues, family and friends, with the films
Teddy Bears. 1907. USA. Directed by Edwin S. Porter.
Amor Pedestre. 1914. Italy. Directed by Marcel Fabre.
Suspense. 1913. USA. Directed by Lois Weber. With Weber, Sam Kaufman, Valentine Paul.
Program approx. 90 min. Piano accompaniment by Ben Model.
Mon, Apr 27, 11:00
Program 2 Slapstick Comedy Favorites
Their First Execution. 1913. USA. Directed by Mack Sennett. with Sennett and Ford Sterling
Tangled Tangoists. 1914. USA. Directed by George D. Baker. with John Bunny, Flora Finch
Lonesome Luke's Wild Women. 1917. USA. Directed by Hal Roach. with Harold Lloyd
The Pest. 1922. USA. Directed by Broncho Billy Anderson. with Stan Laurel
Red Pepper. 1925. USA. Directed by Arvid E. Gillstrom. with Al St John
Lizzie's of the Field. 1924. USA. Directed by Del Lord. with Billy Bevan
Program approx. 90 min. Piano accompaniment by Ben Model.
Mon, Apr 27, 3:00
Program 3 Hail the Women
Hail the Woman. 1921. USA. Directed by John Griffith Wray with Florence Vidor, Theodore Roberts, Lloyd Hughes. A daughter stands up to the sexism and hypocrisy of her father and brother in this famed, feminist feature which Bowser introduced in its broadcast premiere on Public Television in 1978. 80 minutes. Piano accompaniment by Makia Matsumura
Mon, Apr 27, 6:00
For more information, contact Ronald S. Magliozzi at MoMA.