Boris Nonevski (1943-2021)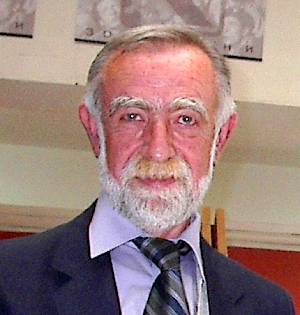 With sadness in our hearts we share the news that at the end of January we lost Boris Nonevski, former director of the Cinematheque of North Macedonia for many years (1985-1999; 2004-2007).

Born in 1943, he studied political science in Belgrade, Serbia, and before he was appointed for director of the Cinematheque, he worked for a long time as the editor of the theoretical magazine "Socialism". After his arrival in 1985 at the directorial position, he laid the foundations of the current organizational structure, introduced systematic and analytical approach to processing the acquired audiovisual materials collection, as well as established the principles of cataloging and archiving of other collections (written documentation, photography, posters, printed materials, museum items, etc). He emphasized the importance of collecting audiovisual and other materials related to the history and culture of the country and the region, acquired not just from the neighboring Balkan archives, but also from worldwide film archives, collections, funds and museums.

Nonevski supported the launch of "Kinopis", the magazine for film theory and history, which has been published for 30 years, supervised the publication of many books related to the history of domestic cinema, film theory, essays, etc. He undertook the first major protection projects related to the national cinematography by making new and restored film prints, and promoted the Manaki Brothers pioneer films and their significance as one of the first cinematographers in the region.

Under his leadership the Cinematheque of Macedonia became a member of FIAF (1991) and ACE (1997), and with him as festival director the Cinematheque organized two issues (1993 and 1994) of the ICFF Manaki Brothers (International Cinematographer's Film Festival).

For his achievements in the field of safeguarding and promoting the North Macedonian national film heritage, in 2009 he was named a Chevalier des Arts et des Lettres by the representatives of the French government in Skopje.

His colleagues and the cultural public sphere remember him as a great admirer of the art of moving pictures, profound researcher dedicated to the protection of national audiovisual heritage. Also a very enthusiastic, committed and vision-oriented leader, as well as a "moral pillar in our field of work" as some of his peers described him.

The public memorial service for Boris Nonevski (1943-2021) took place in the cinema theater of the Cinematheque on February 5th, in the presence of his family, friends and colleagues.
Vladimir Angelov
KINOTEKA NA REPUBLIKA SEVERNA MAKEDONIJA / CINEMATHEQUE OF REPUBLIC OF NORTH MACEDONIA