It is with great sadness and a heavy heart that we inform you about the death of Anna Sienkiewicz-Rogowska, former deputy-director of the Filmoteka Narodowa - Instytut Audiowizualny (FINA), a friend to many in the FIAF community, and a wonderful advocate for culture. Anna passed away unexpectedly in Warsaw on Sunday 27 November.
Anna was a caring, smart and fun woman and a person full of energy. Her smile could do wonders. She loved her life, enjoyed her work and acknowledged each person that crossed her path, always finding time for everyone. All those who met and/or worked with Anna are struggling to make sense of her sudden death.
Between 2015 and 2017, Anna was the Director the Filmoteka Narodowa in Warsaw. When the Filmoteka was incorporated into the Filmoteka Narodowa - Instytut Audiowizualny (FINA) in 2017, she became the new institution's deputy director. Her former colleagues at FINA will always remember her kindness, respect and braveness.

She loved cinema, was an active member of the film archival community and was devoted to preserving Poland's and the world's audiovisual heritage. She took part in many film festivals, premieres and conversations about culture and film with personal and professional curiosity and a seemingly unstoppable enthusiasm. Anna was well aware of the struggle to preserve film heritage and admired the commitment of all her colleagues in the film archival world, with whom she shared a common mission.
After being dismissed from FINA in 2021, she took up the position of Deputy Director of The Warsaw Museum and worked to develop the institution with the same passion and commitment she had at FINA. However, she still missed the film archive every day.

Note: This text was written with the help of former colleagues of Anna's at FINA.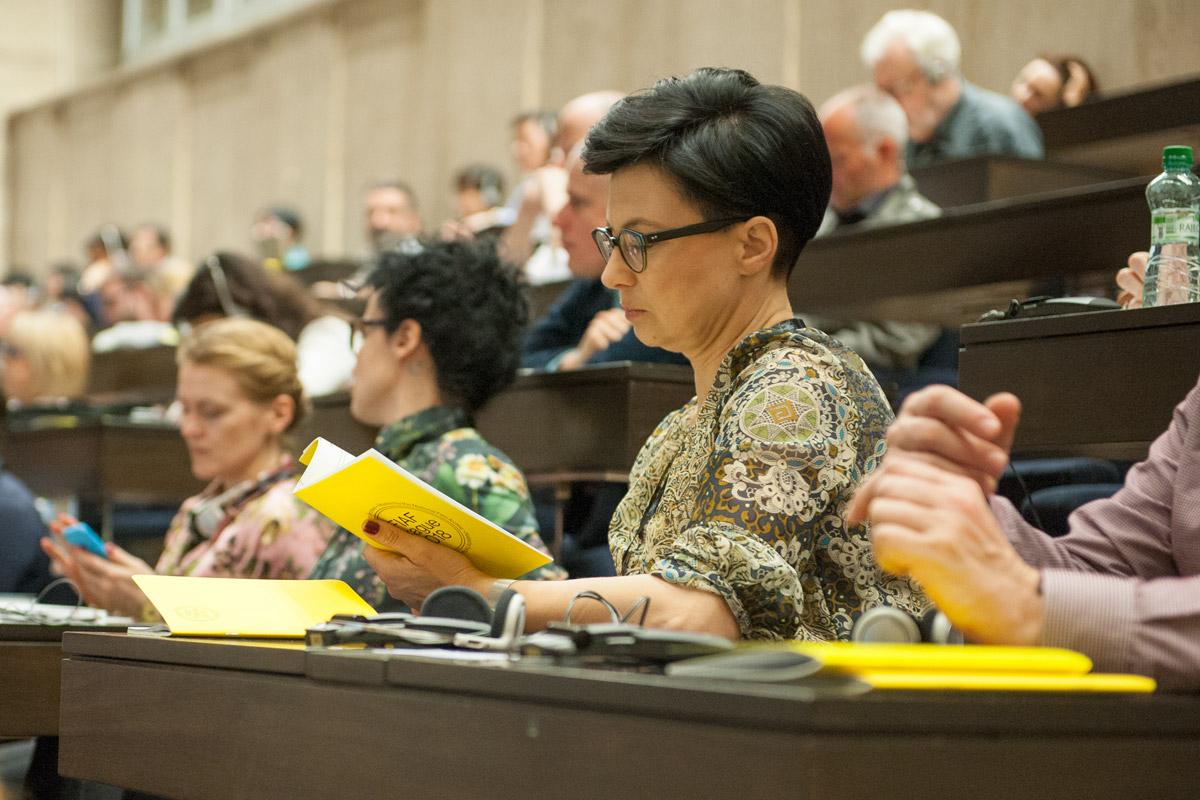 Anna Sienkiewicz-Rogowska at the 2018 FIAF Congress in Prague. Photo: Národní filmový archiv