2021 Lumière Festival

9-17 October 2021, Lyon

Call for Films for Lumière Classics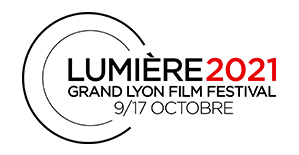 The Lumière festival, a preeminent event of classic cinema, returns from Saturday, the 9th to Sunday, the 17th of October for its 13th edition. Through the festival, and after a particular year, the Lumière Institute renews its commitment to and support of the cinema of yesterday and today, by paying tribute to its history, celebrating its diversity and richness.
The Lumière Classics series was created to bring focus to the finest recent restorations and allow their (re)discovery by an increasingly large audience. Labelled films may be included as part of the Lumière Classics section itself, as well as the "Treasures & Curiosities" or "Epic Screenings" sections.
The series highlights the extent of the work accomplished by archives, film libraries, rights-holders and foundations, who aim to restore both great classics of the history of cinema and lesser-known films, which are just as essential to the global cinematographic landscape. The search for lost prints and the meticulous reconstruction of the films add a second dimension to the films' history.
Archives, film libraries, producers, distributors and studios from all over the world are invited to submit their restored films.
Registrations will close on Friday 2 July 2021. Once selected, the films will be screened at the festival venues of Lyon and its Metropolis.
To submit a film, please click HERE.