2022 Budapest Symposium
Session 3 : "The Mobile Form" – Reuse of materials from non-feature film collections
Budapest, 25 April 2022
Moderator : Paula Felix-Didier, Director (Museo del Cine Pablo Ducrós Hicken, Buenos Aires)

Please do not publish or re-use in any way any of these documents without prior permission of the speakers.
Showcasing the films preserved at the French Sport Institute through new productions (INSEP)
Julien Faraut (French Sport Institute (INSEP), France)
Because of its long history and educational programs, INSEP does preserve today a collection of 70 000 photos and 2 500 16mm films dedicated to the training of physical and sports activities. These instructional films which analyse sports moves and skills and were made to improve the learning of them remain quite logically off historians and film critics radars. This presumed absence of artistic value amongst instructional films sometimes makes us forget that they are indeed a kind of cinematographic form. Since his debut at INSEP in 2001, Julien Faraut has been appealed by this uncharted territory in cinema history which actually brings us back to the cinema origins, a tool able to capture and 'reproduce' the movement.
The presentation asks the following questions : how could we find better visibility for these quite unprogrammable films? How could we raise any interest for such films of 'poor' or unconsidered forms and content?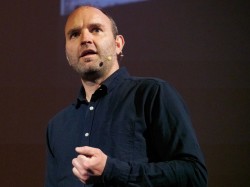 Repurposing educational films: the project Cadavre exquis
André Habib, Film Studies Professor (Université de Montréal, Canada)
Annaëlle Winand, Postdoctoral Researcher (Université Laval, Canada)
The use value of an educational film (training, medical, sponsored) is traditionally measured by its impact on audiences, its capacity to transmit efficiently and sometimes pleasantly its "message". Once this use value has expired and becomes obsolete, the document sheds its "utility" and reveals itself both as an (often negligeable) historical artefact (that testifies, as many scholars have shown, to its own time, culture, social construct) but also as an audiovisual form, made of strange sounds, shapes, images revealing an often uncanny and outdated visual culture, but also cultural representations. Once liberated from its obligation of being useful, these artefacts possess a potential that can be exploited in non-conventional ways, both creative and critical. From found footage filmmakers like Joseph Cornell in the 30's and 40's, to Gustav Deutsch, Barbara Hammer, Craig Baldwin in the 90's, artists have shown us innovate and creative ways to "exploit" the surreal potential of these odd "corpuses". It is with this long and fruitful tradition in mind that we propose, in this talk, to look into the specific case of the Montreal-based project "Cadavre exquis: ouvroir de cinema potentiel". Its prime source material is a collection of well over 1,000 16mm educational films housed in the University of Montreal library that will be partly digitized in the Spring of 2022. Cadavre exquis is a laboratory devoted to the dissemination through creative experimentation of this body of educational films. The presentation looks into the history of the collection and the larger context of non-conventional (counter-archival) exploitations of such archives. It also discusses different performances using this 16mm collection in collaboration with musicians and projectionists, and presents an overview of one objective of the project: an online film plateform that will welcome both the source materials and their creative reimaginings.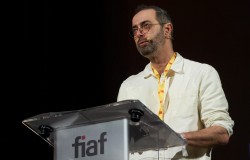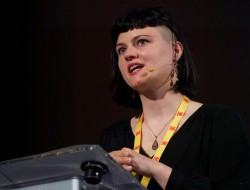 Returning Films to the Classroom: Using Archival Films as Educational Tools
Nisanart Saithongkham, Program Coordinator (Film Archive (Public Organization), Thailand)
In Thailand, film was used as the educational tool from the very beginning. Prince of Kamphaengphet used films to train the army troop. After WWII, the Ministry of Education set up a department which later became Center for Educational Technology to produce and acquire educational films which schools could borrow to use in the classroom. Unfortunately, as technology changed, the use of analogue films in classroom gradually decreased along with their role as educational tools.
In 2019, the Thai Film Archive initiated a project to introduce the films back into the classroom by selecting 10 films from the film archive collections, mostly non-fiction, for teacher to use as a teaching tool in the classroom. The content of the selected films can be linked with the compulsory curriculum. The teacher can download the films along with the teacher's manuals.
This presentation covers the historical background of using films as the educational tools in Thailand, the concept and methods to promote using films in the classroom and in the end, the outcome and challenges, which can be used for the further development.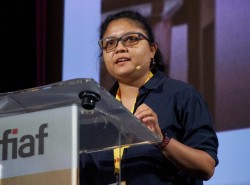 Filming defeat and exodus on a human scale: Dunkerque, June 1940
Catherine Dupuy, Senior history teacher, in charge of educational projects (ECPAD, Ivry-sur-Seine, France)
The presentation consists in a comparative analysis of two clips from Journal de guerre n° 36 (26'), produced by the French Army's Film Department (SCA) on the 6th of June 1940. It allows the school audience to appreciate what Marc Bloch calls the "most atrocious collapse of our history". It questions the discursive elements underlined by the authorities to show the military defeat of the French campaign and the massive exodus of refugees that it results in. The analytic interest lies in the importance given by this film to faces – the defeated soldiers of operation Dynamo and refugees filmed at eye-level – and to absence – what in the end is a very poetic way of filming the deserted village. A comparison of the two timelines of the soundtrack also proves to be instructive, opposing the commentary denying the defeat of the Northern army to the silent voice when it comes to presenting the tragedy of the exodus.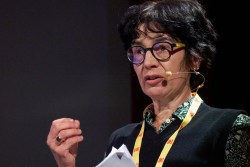 Science and Educational Film and Poverty Alleviation in China
Li Zhen, Professor/Deputy Director of Film History Research Department (China Film Art Research Center)
China is a large agricultural country, and the poor are mainly located in non-urban areas. From 1978 to 2020, China lifts 750 million people out of poverty. Chinese films have made remarkable contributions to poverty alleviation. China has four national film production institutions that specialize in producing science and educational films. In addition, provincial film studios, television stations, and private companies also make science and educational films. These films are distributed in large numbers to the vast poor areas engaged in agriculture, fisheries, livestock farming, etc. While bringing scientific knowledge to poor areas, science and educational films have also recorded the history of human struggle to get rid of poverty and create a better life.
The varieties of science and educational films for poverty alleviation are diverse. For example, they introduce science and technology used for planting and breeding, handicraft techniques, and advanced domestic and foreign experiences in getting rich; there are also films about ecological protection and disaster prevention; and those about infrastructure construction, social education, breaking superstition, promoting conservation, and helping each other. Many of these films are not only knowledgeable, but also interesting and artistic. Most science and educational films were shown through tens of thousands of mobile film teams.
The China Film Archive has a collection of 559 science and educational films on poverty alleviation made by Chinese agricultural production organizations since 1978. As far as we know, the science and educational film studios in Beijing and Shanghai have made 1,847 titles on poverty alleviation, and other production organizations have made several hundred. These films sometimes meet with audiences at the film exhibitions of relative theme, and are also readily available to serve institutions and individuals who come to consult the materials.