Session 6: Restoration: Ethics and practices
Lausanne, 9 April 2019
The transition we are currently experiencing has seen us switch, in just a few years, from an analogue universe to an entirely digital one. The speed of technical changes, and the sudden emergence of new possibilities, force us to pose once again the fundamental questions that orient our work - questions that each concrete project formulates differently.

Moderator: Haden Guest (Director, Harvard Film Archive)

Please do not publish or re-use in any way any of these documents without prior permission of the speakers.
The idea of Progress in the Restoration and Dissemination of Film Heritage: Utopias and Perspectives

Jeanne Pommeau, Restoration and Curatorship, Národní filmový archive (Czech Republic) & Caroline Fournier, Cheffe du département Film, Cinémathèque suisse (Switzerland)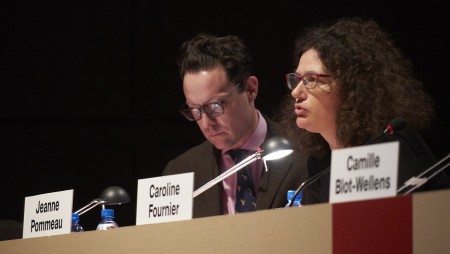 How Harold Brown early on identified the physical characteristics of films as aids
Camille Blot-Wellens; Independent Researcher, Member of the FIAF Technical Commission, PhD Student at Université Paris 8 (France)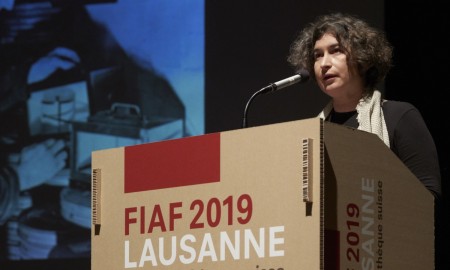 Archiving the future: Developing New Models for Interdisciplinary Partnerships at the Intersection of Photochemical and Digital Technologies
Christopher Gorski; Director, Analogfilmwerke e.V. (Germany)
(At Mr. Gorski's request, the video of his presentation is not available.)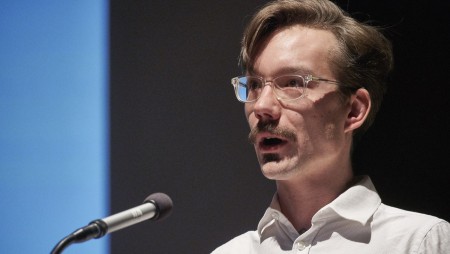 Going Over the Top: What Does the Super-Enhancement of First World War Footage Mean for Archives?
Matthew Lee; Head of Film, Imperial War Museum (UK)
David Walsh; Digital Preservation Consultant and FIAF Training and Outreach Coordinator,Imperial War Museum (UK)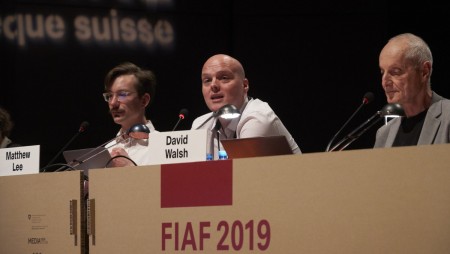 Photos : © Mikko Kuutti; © Carine Roth / Cinémathèque suisse