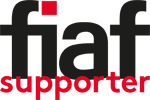 HAGHEFILM
Coenecoop 375
2741 PN Waddinxveen
The Netherlands
T:31-20 56 85 411
CoC: 87179008
VAT: NL864226901B01
IBAN: IT 41 Y030 6909 6061 0000 0190 093
Haghefilm is a household name among those who consider the preservation of cinematographic heritage an important task. Showbiz magazine Variety once labelled the company "The Gold Standard for film conservation" and this high standard is exactly what the people of Haghefilm aim for in their daily work for important film archives.
In its history of over a hundred years, the company has never failed to keep up with the rapidly changing needs of the moving picture industry. Today this century of experience, combined with the advanced possibilities Haghefilm can offer in the fields of digital image and sound processing, forms the basis for the lab's excellent reputation among audio-visual heritage preservation institutions. Haghefilm can offer all photochemical processes, as well as digitization and digital restoration of film material.
In order to be able to meet the demand for digitizing strongly deviating film formats that were used at the very beginning of cinematography, a technical possibility has been developed in house for this purpose. With this technique a Spirograph moving picture disk, a number of 90 mm wide "Marey" Chrono-photographical strips and a collection of 68 mm wide films have been successfully digitized. Films that can no longer be scanned through a film scanner due to the nature of the damage have also been digitized using this technique.
Besides the production of all required digital deliverables, Haghefilm offers the possibility to transfer digitally restored material back to polyester-based 35mm film for long-term storage.
If you would like to learn more about the devotion of the people at Haghefilm Digitaal with respect to the preservation of historical cinema treasures for the future, please contact Peter Roelofs or René Stapel at Haghefilm.