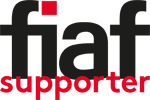 Tuscan Corporation
5301 S. Superstition Mountain Drive
Suite 104-113
Gold Canyon, AZ 85118
USA
Individual Contacts:
Luann Schneider
T: 1- 480 288 9398
F: 1- 480 288 9474
info@tuscancorp.com
www.tuscancorp.com


Tuscan Corporation is the industry's leading provider of premium film containers for film preservation and analog archival storage.

8mm. 16mm. 35mm film. 16mm microfilm. Whatever you archive, Tuscan has the complete product line to fully preserve them. Plus, Tuscan manufactures according to standards set by ANSI, AIIM, ISO and SMPTE organizations in order to create the highest quality product line that's consistent and compatible with the industry.
Whether you're a film studio archive, university archive, film lab, post-production house, government archive or corporate archive, it's time to join the ranks of the biggest names in film worldwide that trust Tuscan with their analog preservation.

As the largest archival container provider in the country and the only U.S. manufacturer, Tuscan's proprietary "ProVent" design achieves premium film preservation better than anything else. And with rapid turnaround and a great price point, Tuscan is the perfect solution for both your high- and low-volume preservation projects.

Learn more about ProVent film containers and why more and more of the biggest names in film are trusting Tuscan with their film preservation.