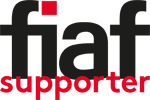 THE FILM FOUNDATION
Los Angeles:
7920 Sunset Boulevard, 6th Floor
Los Angeles, CA 90046
U.S.A.
T: 1- 323 436 5060

New York:
110 W. 57th Street, 6th Floor
New York, NY 10019
U.S.A.
T: 1- 212 258 0860
Website: https://www.film-foundation.org/
Email: tff_asst@film-foundation.org
Created in 1990 by Martin Scorsese, The Film Foundation (TFF) is dedicated to protecting and preserving motion picture history. By working in partnership with archives and studios, the foundation has helped to restore nearly 900 films, which are made accessible to the public through programming at festivals, museums, and educational institutions around the world. To date, TFF's World Cinema Project has restored 43 films from 25 different countries, representing the rich diversity of global cinema. The foundation is also teaching young people about film language and history through The Story of Movies, its innovative educational curriculum used by over 120,000 educators nationwide. Joining Scorsese on the board of directors are Woody Allen, Paul Thomas Anderson, Wes Anderson, Kathryn Bigelow, Francis Ford Coppola, Sofia Coppola, Guillermo del Toro, Clint Eastwood, Joanna Hogg, Peter Jackson, Barry Jenkins, Ang Lee, Spike Lee, George Lucas, Christopher Nolan, Alexander Payne, Lynne Ramsay, Robert Redford, and Steven Spielberg. The Film Foundation is aligned with the Directors Guild of America.