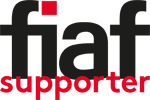 NYU TISCH SCHOOL OF THE ARTS
Moving Image Archiving and Preservation Program
NYU Department of Cinema Studies
665 Broadway, room 637
New York, NY 10012
U.S.A.
T: 1-212 998 1618
tisch.preservation@nyu.edu
www.nyu.edu/tisch/preservation

Curriculum
The Master of Arts degree in Moving Image Archiving and Preservation (MIAP) is an interdisciplinary course of study that trains future professionals to manage and preserve collections of film, video, and digital works. The program provides an international, comprehensive education in the theories, methods, and practices of moving image archiving and preservation. The curriculum includes courses on the conservation and preservation of film, video, digital, and multimedia works; collection management; moving image metadata; copyright and legal issues; curatorial work; the cultures of museums, archives, and libraries; and the histories of film and television. MIAP takes full advantage of its New York City location, giving students opportunities to work with local archives, museums, libraries, labs, and arts organizations.


Internships
Internships give students experience with multiple institutions, each with its own organizational culture and approach to archiving and preservation. Students complete two intensive semester-long internships and one full-time summer internship. Semester internships are New York-based and accompanied by an internship seminar. For the summer internship, many students travel outside of New York City to work on collections in other parts of the country or abroad.
Careers
MIAP students graduate with a solid academic grounding in media history and substantial practical work experience in a variety of audiovisual collections. Our graduates have careers as preservationists, archivists, research scholars, and conservators in diverse organizations: museums, library preservation departments, regional and national archives, digital libraries, media arts and heritage organizations, as well as production and distribution companies.