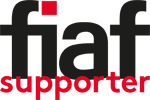 MEMNON
Founded in 1989, Memnon is a world-leading service provider for digital archive management providing digitization, data migration to the cloud and next-generation storage, online management, and metadata indexations for better discoverability of audio-visual, film, and photographic materials. Among our prestigious clients are many universities, broadcasters, and media firms, national archives and libraries, and international organizations, as well as businesses like Indiana University (U.S.A.), the Bibliothèque Nationale de France, the International Olympic Committee, INA, the BBC, SONUMA, VRT, VIAA, the Royal Library of Belgium, SABC (South Africa), the United Nations, the European Parliament, and many more.
With more than four million hours of content digitized for hundreds of different projects around the world, Memnon operates its digitization facilities in Europe, the United States, and Australia, as well as on-site digitization services at client sites in the Middle East and South Africa. On 1 July 2015 Memnon became a subsidiary of the Sony Group, which gives unique access to equipment and engineering capacities, as well as the technical knowledge to offer customers unparalleled technical expertise and operational excellence.
Memnon's capabilities concerning film encompass mechanical restoration, cleaning, scanning, and various post-processing, with several tens of thousands of film reels in various formats (8mm, 16mm, and 35mm), with in-depth inspection and physical treatment to ultrasonic chemical cleaning and 4K/2K scanning. Our highly qualified team handles your material with care and applies all its skills to restore, clean, repack, synchronize sound, and catalogue and digitize your collections. Our expertise and experience ensure that we will supply the highest possible levels of quality, while our powerful enrichment module adds value to your content and facilitates multi-platform repurposing.