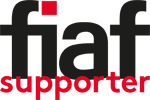 LOBSTER FILMS

Headquarters : 13 rue Lacharrière,
75011 Paris, France
Studio : 18 Passage Beslay,
75011 Paris, France
contact@lobsterfilms.com
https://www.lobsterfilms.com/fr/

Individual contact:
Mr. Serge Bromberg
T: 33- 1 43 38 69 69
Serge@lobsterfilms.com
FR

Fondée en 1985, Lobster Films est une structure unique mêlant à la fois la recherche et collecte de films perdus, une collection de plus de 200.000 bobines de toutes époques, un catalogue de droits unique, la restauration du son et de l'image au plus haut niveau et la diffusion de ces films sur tous les supports et dans tous les lieux.

Lobster est aujourd'hui forte d'une équipe de 30 personnes, installée au cœur de Paris dans des locaux entièrement dédiés à la valorisation et la restauration du cinéma, intégrant une chaine technique complète, entièrement renouvelée, et les technologies les plus avancées au service des films classiques et de la production audiovisuelle.Nous avons notamment été les pionniers de la restauration sonore pour le cinéma, avec le création en 1988 de notre département de restauration de sons pour le cinéma, L.E. DIAPASON, à qui sont confiés chaque jour les plus grand trésors du cinéma.
Cinémathèque unique en son genre, catalogue de films rares (de Georges Méliès aux films RKO, de Jacques Prévert à Nelly Kaplan, Chaplin, Renoir etc.), laboratoire de restauration, studio d'enregistrement, producteur, éditeur de DVD ou organisateur de ciné-concerts… Chez Lobster, nous aidons tout ce qui peut participer au partage et à la connaissance des merveilles méconnues du cinéma.
Nous vous invitons à venir découvrir notre univers insolite, jeune, joyeux et poétique, centré sur l'humain. Restaurer les films est un défi formidable et enthousiasmant. Mais qu'en serait-il si nous ne pensions avant tout… à restaurer le spectateur !
* * *
EN

Established in 1985, Lobster Films is a unique company blending both research and film collecting, a collection of over 200,000 reels from the origins of cinema until today, a unique catalogue of rights, sound and image restoration at the highest level, and the diffusion of classic cinema on all media in the entire world.
Today, Lobster has a team of 30 people, working in a new location in the heart of Paris, entirely dedicated to the preservation and restoration of cinema, integrating a complete technical chain and the most advanced technologies for image and sound restoration of classical films and audiovisual production.
We have been pioneers in sound restoration for the cinema since 1988 with the opening of our sound restoration department for cinema, L. E. DIAPASON, where thousands of masterpieces have found their voices again, over the last 30 years.
An Archive unique of its kind, a catalogue of rare films (from Georges Méliès to the RKO film library, from Jacques Prévert to Nelly Kaplan, Chaplin, Renoir, etc.), a restoration laboratory, recording studio, producer, DVD publisher, or cinema-concerts organizer. At Lobster, we do all we can to help share the knowledge and amazement of discovering the unknown wonders of cinema.
You're invited to discover our world, so unique, young, joyful and poetic, where films and friends meet. Restoring films is a formidable and exciting challenge. But we must think above all ... to restore the audience!