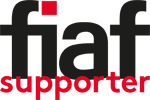 L'Immagine Ritrovata
Via Riva di Reno 72
40122 Bologna
ITALY

T: 39-051 552541
Fax. 39-051 521584

info@immagineritrovata.it
www.immagineritrovata.it


L'Immagine Ritrovata is a highly specialized film restoration laboratory created and developed in Bologna, Italy, thanks to the Fondazione Cineteca di Bologna.
Solid film knowledge, long experience – always supported by careful preliminary philological and technical research – and the most up-to-date equipment covering all workflows, from photochemical to 4K technology, as well as a vast and diverse range of projects, make L'Immagine Ritrovata a leading laboratory in the field.
L'Immagine Ritrovata has two branches abroad, in Hong Kong (L'Immagine Ritrovata Asia) and Paris (L'Image Retrouvée). They enable L'Immagine Ritrovata to respond more effectively to the ever-growing demand from foreign archives, film libraries, and researchers.
L'Immagine Ritrovata is one of the main organizers of the FIAF Film Restoration Summer School, which has been taking place in Bologna since 2007 and will be held there again in 2020. The school has also been hosted in Singapore (2013), Mumbai (2015), Buenos Aires (2017) and Mexico City (2019).