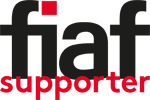 L'IMMAGINE RITROVATA (Bologna)
Via Riva di Reno 72,
40122 Bologna, Italy
T: 39-051 552541
info@immagineritrovata.it
www.immagineritrovata.it

L'IMAGE RETROUVÉE | ÉCLAIR CLASSICS (Paris)
140, Boulevard de Clichy
75018 Paris, France
T: 33 1 45 22 08 89
info@imageretrouvee.fr
www.imageretrouvee.fr

info@eclair-classics.fr
www.eclair-classics.fr

L'IMMAGINE RITROVATA ASIA (Hong Kong)
1/f Milkyway Building,
77 Hung To Road, Kwun Tong, Hong Kong
T: 852 3105 1302
info@ir-asia.hk
www.immagineritrovata.asia

L'IMMAGINE RITROVATA
Bologna • Paris • Hong Kong
ÉCLAIR CLASSICS
L'Immagine Ritrovata is a highly specialized film restoration laboratory created and developed in Bologna (Italy) thanks to Fondazione Cineteca di Bologna.
Thanks to a long experience, a solid film knowledge always supported by careful philological and technical research, and the most up-to-date equipment covering all workflows, from photochemical to 4K HDR technology, L'Immagine Ritrovata is a leading laboratory in the field.
With its three branches - L'Image Retrouvée and Éclair Classics in Paris, L'Immagine Ritrovata Asia in Hong Kong and L'Immagine Ritrovata in Bologna -, the group responds to the ever-growing demand for the preservation of the film heritage from all over the world.
L'Immagine Ritrovata is one of the main organizers of the FIAF Film Restoration Summer School, which has been taking place in Bologna since 2007. The school has been also hosted in Singapore (2013), Mumbai (2015), Buenos Aires (2017) and Mexico City (2019).