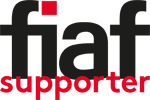 KEM STUDIOTECHNIK GmbH
Hans-Böckler-Ring 43
22851 Norderstedt
Germany
info@kem-studiotechnik.de
www.kem-studiotechnik.de

KeM-Studiotechnik has a 50-year tradition in the design and manufacturing of film editing and inspection tables.
Now, after an intensive period of research and engineering KeM rolls out a state-of-the-art fleet of gentle preparation tables andinnovative tools & accessories for professional archive work.
The new KeM table family includes
• KeMscreen – retrofi t Hd-kit for vintage KeM- and Steenbeck editing tables
• KeMroll – rewinding table with cybernetic control
• KeMwind – inspection table (like KeMroll automation features)
• KeMview – viewing table (like KeMwind digital Hd-proxy and coMoPt/SePMaG display and play out)

For further insights please contact our website listed above.