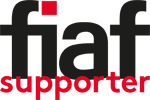 KEM Studiotechnik GmbH

Hans-Böckler-Ring 43
D-22851 Norderstedt
GERMANY

info@kem-studiotechnik.de
www.kem-studiotechnik.de


KEM STUDIOTECHNIK has a rich tradition of quality and innovation in the design and manufacturing of film editing and inspection tables. For over 45 years, a wide selection of KEM STUDIOTECHNIK products have been essential tools for film studios, laboratories and archives around the world helping to preserve our valuable film heritage.
Now, after an intensive period of research and engineering, KEM rolls out with a redesigned and state of the art fleet of preparation tables which treat film as gentle as it deserves to be treated - based on the requirements of archivists.
The new KEMfamily consists of the rewinding table KEMroll, the inspection table KEMwind and, coming this year, the viewing table KEMview.
KEMroll is a modern winding table for almost any film format produces a winding quality not yet seen, without sprockets or capstan. It is designed for evaluation, visual and haptic study, preparation and ventilation of almost any stock.
The KEMwind is a state-of-the-art winding table with several modules, as advanced cleaning, sound replay and recording, shrinkage detection and more. It features automation in capturing the film condition and remote control via App.
Please have a look at our web page to learn more about our technologies.
KEM Studiotechnik provides also a lot of tools and accessories around the work in film archives.