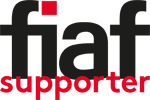 HIVENTY CLASSICS
1 quai Gabriel Péri
94340 Joinville-le-Pont
France
www.hiventy.com

Individual Contacts:
Benjamin Alimi
T: 33-6 35 57 94 95
benjamin.alimi@hiventy.com
Laurence Vasseur
T: 33-6 29 12 32 16
laurence.vasseur@hiventy.com
The historic site where Charles Pathé created a major film printing and tinting factory in 1906 is now home to Hiventy (Digimage's new identity), one of the most modern, fully integrated photochemical and film restoration lab.
The Hiventy team's unique expertise in film analysis, handling, repair, and preservation, together with a deep knowledge of the history of film techniques, provides a strong basis for the state-of-the-art digital technologies used in modern restoration.
Hiventy gathers, in a safe environment specially designed for the handling of nitrate films, all necessary film laboratory equipment (wetgate printing, film processing and cleaning) and the most recent digital technologies in scanning, colour correction or restoration for picture and sound.
Hiventy also supplies film recording for long-term conservation, together with all delivery formats necessary in the modern all-digital access environment.