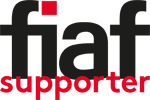 JON GARTENBERG

Gartenberg Media Enterprises
143 West 96th Street, Suite 7B
New York City, New York 10025
USA
T: 1- 212 280 8654
F: 1- 212 280 8656
Jon Gartenberg has had long-standing and close ties to FIAF. For 18 years he was a curator in the film archive of The Museum of Modern Art, where he worked on preservation projects ranging from the films of D.W. Griffith to those of Andy Warhol. He was active in acquiring experimental films for MOMA's permanent collection, and curated numerous exhibitions based on MOMA's archival holdings. In the early 1980's, he pioneered the conversion of the MOMA film catalogue from a manual card catalogue to PC-based computerized system.

He attended the first FIAF Summer School in the German Democratic Republic, and presented papers on early cinema at the Brighton Congress in 1978, on slapstick at the MOMA Congress in 1985, and on the preservation of experimental films at the Athens Congress in 1991. Additionally, he served as a member of the FIAF Cataloguing Commission from 1981 to 1991, and was editor of the FIAF Glossary of Filmographic Terms (1985 and 1989 editions).

After MOMA, Gartenberg worked on organizing and distributing moving image collections at Broadway Video and Golden Books Family Entertainment. He currently heads his own company, Gartenberg Media Enterprises (www.gartenbergmedia.com), which is dedicated to the excavation, repurposing and distribution of libraries of films and television programs, as well as photographs and print media. In this vein, he has recovered from commercial warehouse storage significant celluloid film collections, which were then acquired by such cultural organizations as the Library of Congress and the Packard Humanities Institute, as well as numerous archives abroad. He has also overseen a long-term project to further the legacy of film artist Warren Sonbert through a program of preservation, distribution, exhibition and study, and has curated exhibitions of this filmmaker's work at FIAF archives in Brussels, Cambridge, Jerusalem, Lisbon, New York City, Toronto, and Vienna. In addition, his company distributes DVDs -- that have been produced by archives and boutique publishers -- to educational institutions in North America.