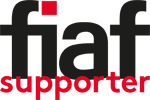 GALLERY SYSTEMS
5 Hanover Square, Suite 1900
New York, New York, 10004
U.S.A.
T: 1 (646) 733-2239
gallerysystems.com
Individual Contact:
Paul Thyssen, General Manager
T: 1 (646) 733-2239
paul.thyssen@gallerysystems.com
info@gallerysytems.com

Preserve your film and time-based media collections with Gallery Systems
Back in 1981, Gallery Systems began developing collections management solutions for institutions like yours—and our commitment to delivering industry-leading products has only grown since then.
Our interwoven platform of solutions, the TMS Suite can help you protect, manage, and share your film archives and time-based media collections. The TMS Suite adheres to international standards for cataloguing and managing film collections, including EN 15907.
Gallery Systems supports many of the world's renowned museums and archives, corporate and private collectors, and government agencies. See firsthand in our case study with the imai Foundation, whose time-based media collections we helped catalogue.


Oversee your archives using TMS Collections
TMS Collections, our leading collections management system (CMS), acts as the core product in the TMS Suite. TMS Collections can manage, consolidate, and catalogue all information related to your film archives, including collections assets, physical objects, and documentation.
To support every part of your workflow, TMS Collections integrates seamlessly with the TMS Suite products for digital asset management (TMS Media Studio), online collections (eMuseum), and conservation (TMS Conservation Studio).
TMS Media Studio: a DAMS, made for collections
A robust digital asset management software (DAMS) is a must-have for film archives. To fulfill this need, Gallery Systems offers TMS Media Studio, a DAMS designed especially for collections.
Managing hundreds, even thousands, of film assets is simpler with TMS Media Studio.
Part of the TMS Suite, this innovative DAMS organizes all digital content into a searchable database. It supports file annotation, copyright management, and safe file-sharing and downloads with internal colleagues and external stakeholders—all while delivering ironclad security and 24/7 web-based access.
TMS Media Studio uses the same central database as TMS Collections, our collections management system. No need for duplicate data entry or the costly integration of a 3rd-party DAMS.
Ready to take control of your digital assets with TMS Media Studio? Find out more.
Share your film archives online with eMuseum
Create an online collection with eMuseum, a TMS Suite software, using its configurable layouts and user-friendly features.
To showcase your film archives, eMuseum allows you to pull data from TMS Collections and publish it on a public-facing website or intranet. Engage new audiences, track visitor metrics, and share your collection assets on a global scale.
Follow us on social media