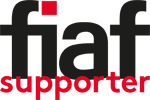 Gallery Systems
5 Hanover Square, Suite 1900
New York, New York, 10004-2614
U.S.A.
T: (212) 273-1131
http://www.gallerysystems.com/
Individual Contacts:
Paul Thyssen, Director of Sales
Paul.Thyssen@gallerysystems.com
T: 1-510 652 8950
Gallery Systems has developed collections management solutions for the finest global cultural institutions since 1981. Our powerful and intuitive solutions help you protect, manage, and share your film archive data. The TMS Suite supports the international standard for cataloguing and managing film collections, allowing you to collect, preserve, share, and grow your film collection with confidence. Our clients include many of the world's pre-eminent private collectors, muse­ums, corporate and government archives and agencies.
Manage Collection Objects and Media
Organizations seeking to consolidate, manage, and catalogue all information related to their film archives rely on TMS Collections for their collection management needs. TMS Collections provides the ability to manage the artwork, physical object and digital files associated with film collections.
Share the Collection
To facilitate visitor interaction, educational initiatives, and research, institutions use eMuseum web publishing software to seamlessly integrate collection content and media on the web. eMuseum is Linked Data compatible and provides complete API services to facilitate data sharing and collaboration.