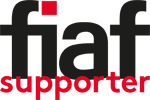 RAINER WERNER FASSBINDER FOUNDATION
Giesebrechtstrasse 7
10629 Berlin
GERMANY
T: 49-30 88 72 49 0
F: 49-30 88 72 49 29
info@fassbinderfoundation.de
http://www.fassbinderfoundation.de/

"Films that free our minds," – "our conception of modern cinema has been altered" – "the most important director of New German Cinema:" This has all been written about Rainer Werner Fassbinder and his work. But so has this: "He appears to be too big for this country" – "too heavy-weight, too controversial, too difficult to classify." And then, as the tabloids thundered in obituaries: "Fassbinder, that ingenious monster" – "a schemer and cynic who made films on the side."
When Rainer Werner Fassbinder died on June 10, 1982, it quickly became clear that in his brief, 16-year creative period he had succeeded in portraying and polarizing German society as no one else before him. And while the press continued to bicker about who Fassbinder really was, his mother, Liselotte Eder, began putting his estate in order. She knew that to preserve Fassbinder's work, she had to archive it as quickly as possible and settle any questions concerning rights. Working with her was Juliane Lorenz, who, as Fassbinder's film editor and last partner, possessed untold knowledge about the director and his work.
In 1986, Liselotte Eder founded the private, not-for-profit Rainer Werner Fassbinder Foundation (RWFF), entrusted to Ms. Lorenz in 1992. The foundation holds all rights to Fassbinder's estate including rights that were subsequently acquired. RWF wrote at least 14 plays, six adaptations, four radio plays, 24 cinema and television films, and 12 lieder texts. He wrote fifty film scripts – thirteen of them as co-author. His most famous movies include The Merchant of Four Seasons, The Bitter Tears of Petra von Kant, Effi Briest, Ali – Fear Eats the Soul, The Marriage of Maria Braun, Berlin Alexanderplatz, Lili Marleen, Lola, Veronika Voss, and Querelle.
"To this day, the foundation's most important task is to preserve and nurture Rainer's work," explains Juliane Lorenz. "You can't imagine how sensitive film materials and manuscripts are. For years, the RWFF has been making backup negatives and new copies of Fassbinder's films. Some of the original reversal film and color negatives were so faded that they had to be completely reconstructed." Furthermore, the Foundation is building and extending a comprehensive archive of photos and documents, including those contained in the private collections of Lilo Eder and Juliane Lorenz. These materials are cared for and managed by the Foundation. A number of real "treasures" has already been discovered and will be made available to the public in the future.
One early highlight of the RWFF's activities was the first complete Fassbinder Retrospective, held in Berlin's television tower in 1992. "It was the tenth anniversary of Rainer's death, and high time to show his work as a whole," says Lorenz. In cooperation with local Goethe-Institutes, the show traveled throughout Europe, South America, and Asia. Everywhere it went it was received with great enthusiasm. "His movies caused fascinating astonishment, terrifying fascination, disarming frustration," the media summarized. Fassbinder himself once said: "When the cinema lights go down, the dream begins and the subconscious takes over." After 1992, it became clear that Fassbinder's work had achieved international status again.
In 1997, amid plenty of glamour, the Fassbinder Retrospective arrived in the United States with new 35-mm copies and new subtitles. The opening at the Museum of Modern Art in New York City was rounded off with appearances by Hanna Schygulla, Margit Carstensen, Irm Hermann, Barbara Sukowa, Harry Baer, and Rosel Zech. The Retrospective became the most successful film series ever for a European filmmaker on the American continent. "Fassbinder is the most dazzling, talented, provocative, puzzling, prolific, and exhilarating filmmaker of his generation," the New York Times wrote.
"The overwhelming response only made my commitment to setting up an independent foundation in New York stronger," Lorenz continues. Late 1998 saw the founding of the independent, not-for-profit Fassbinder Foundation (FF Inc.). Lorenz is the president and CEO of the German RWFF and shares her executive duties in New York with Ingrid Scheib-Rothbart and Laurence Kardish from MoMA's Department of Film. Peter Bogdanovich, Armin Müller-Stahl, John Waters, and Barbara Sukowa are among the members of the FF Inc. advisory board. "The main goal of the American foundation is to draw even more attention to Rainer's work through film series and festivals and by supporting scholarly projects," Lorenz explains. Both foundations see themselves as cultural institutions created to stimulate creativity and innovation, especially in young people."
Apart from supporting scholars and films students in their work, between 1997 and 2006, the RWFF endowed the "European Discovery of the Year – Prix Fassbinder" a sum of money given to a European film-maker with unusual potential as part of the European Film Academy's award ceremony. While, with the German language publication of "In the Land of the Apple Tree" in 2005, we have finally edited early poems and prose by Fassbinder, we keep working on publishing all his writings in German with a choice selection in the English language.
Meanwhile, plenty of Fassbinder's films are available on DVD. To make this possible, the original negatives had to be scanned, image by image, and retouched. The sound also had to be digitally remastered. The DVDs are currently available in numerous different countries and have been awarded a variety of different awards. For complete lists of all available DVDs, please check our DVD section nearby.
In 2005 – it was RWF's 60th birthday – we presented our project "Fassbinder, un cinéaste d´Allemagne" with our French partners, the Centre Pompidou (CGP) and Carlotta Films in Paris. This was a retrospective and an exhibition that received overwhelming attention and praise. While the French press called it "Fassbinder – L´Evénement," it obtained equally comprehensive coverage in Germany.
Our project "Fassbinder's Berlin Alexanderplatz: Remastered," which had its world premiere at the 2007 Berlin Film Festival, represents the fulfillment of a dream. It has involved six years of hard work, a great deal of money and a very fruitful collaboration with Bavaria Media. With support from many quarters, including the Federal Cultural Foundation, the Nordrhein-Westfalen Film Foundation, the Berlin-Brandenburg Media Board, the German Federal Film Board (FFA), the Bavaria Film and Television Fund (FFF), German Films and MoMA, New York, we were able to present the premiere of this lavishly restored, digitally remastered fifteen-and-a-half hour film using digital (DCP) and 35mm projections as a Berlinale Special on February 9, 2007 in the Admiralspalast cinema to an audience of 1200 invited guests, including all the film's leading actors. This event was followed by a screening in the Volksbühne am Rosa-Luxemburg-Platz on February 12 and 13 to an audience of 700 mainly young people. The film's subsequent world tour has now covered 30 locations and is being accompanied by high-quality DVD editions, an exhibition and a lavish book, both of which are curated by Klaus Biesenbach and entitled Fassbinder: Berlin Alexanderplatz (Verlag Schirmer/Mosel, Munich/New York).

Another highlight was reached in 2010: the restoration of Fassbinder's two-part film "World on a Wire," which we presented at the sixtieth Berlin Film Festival. This was the first cinematic screening of this internationally recognized classic, which was produced by Westdeutscher Rundfunk in 1973 but has only seldom been shown on television. Once again we were provided with support by the Federal Cultural Foundation, the Berlin-Brandenburg Media Board and MoMA to undertake the elaborate restoration of the original 16mm negative and to produce a new 35mm negative including DCP and film prints. A short time later, "I Only Want You to Love Me," a Bavaria Film television production from 1976, had its German premiere at the Munich Film Festival in summer 2010, following a restoration project throughout which we provided consultation and support. Preparations also began for the restoration of Fassbinder's first English-language film, "Despair," which was made in 1978 with Dirk Bogarde in the leading role. An international cinema and a high-quality DVD release are planned for 2011.

Our state-of-the-art restorations have made us known throughout the world, something of which we are more than a little proud. "Sometimes I think Rainer is sitting up there and laughing about all the work he is making us do," chuckles Juliane Lorenz, adding, "But this is work that is helping us to grow. It is also being rewarded by the happiness, thanks and recognition coming from Fassbinder's many fans, and as a result Fassbinder and the deep humanity expressed in all his work lives on."