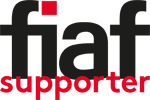 EIDR - Entertainment ID Registry
Entertainment ID Registry
544 Hillside Road
Redwood City, CA 94062
USA

www.eidr.org
Individual Contacts:
Executive Director: Kip Welch
Membership inquiries: membership@eidr.org



The Entertainment ID Registry Association (EIDR) is a not-for-profit industry association that was founded by major Hollywood studios, content distributors and technology companies to meet a crucial need across the entertainment supply chain for universal identifiers for a broad array of audio visual objects.
EIDR can play a crucial role in increasing supply chain efficiencies by eliminating costly translations between proprietary ID systems; lowering risks of misidentification caused by duplication and lack of ID uniqueness; improving internal asset tracking; improving ability to match assets and metadata from different databases, service providers, or metadata suppliers. Such efficiencies are especially crucial in the online retail distribution of home entertainment.
EIDR provides a web service interface to the Registry with a set of APIs for developers of third party applications and services, such as workflow integration, reporting, and linking to enhanced metadata. Examples of such applications and services include: more granular and more accurate rights tracking and reporting down to the level of clips, composites and encodings; enhanced content discovery; and detailed consumption metrics for individual assets.
Interoperability is a central focus for EIDR. Three key areas are: application‐appropriate representations of the EIDR ID; extensible support for identifiers from other systems as first‐class metadata elements; registration of EIDR content records based on metadata from other systems, including the very important case of standards‐based metadata.
Membership inquiries: membership@eidr.org