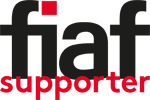 DANCAN CINE FILM SERVICE, SL
Polígono Industrial
Sant Pere Molanta
Passatge Marinada 11-13
08734 Olèrdola
Barcelona – España
ES B67366997
T: 34 609 315 301

Individual Contacts:
Jordi Solé, David Pachero
Language: Spanish, English
jordi@dancan.com
david@dancan.com

DANCAN ARCHIVE
Schmachtenhagener Str. 46b
16567 Mühlenbecker Land
Berlin - Germany
DE343069665
T: 49 152 22454453

Individual Contact:
Bernhard Wanko
Language: German, English
wanko@dancan.com

Dancan - the leading provider of materials for film handling and storage with with 50 years of experience.The founder Morten Jacobsen is now passing the baton to the next generation.
Dancan Film Cans: We are proud to present our program of stabilized plastic film cans.This is the only truly archival film can in the world.
Other products include: film cores, film leaders, motion picture film, film splicing tape,perf-fix tape and much more…
Danchek acid detection strips for acetate and nitrate film.