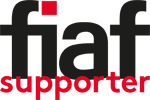 CINEGRELL POSTPRODUCTION GmbH
Saatlenstrasse 261
8050 Zürich
SWITZERLAND


T: 41- 44 440 20 00
join us: facebook.com/cinegrellpostproduction
cinegrell postproduction GmbH
Currently employing 16 people, cinegrell runs the only remaining film laboratory in Switzerland and offers comprehensive services of the highest quality for 16mm and 35mm film. Combined with camera rental and post production, equipped with the current grading-, compositing- and restoration tools we cover the full range of services. For every workflow we have the right solution, be it the latest digital formats or the oldest type of film stock.
An important feature of our postproduction offer is the Dolby 5.1 certified cinema with a comfortably arranged grading suite, equipped with Filmlight's Baselight TWO grading system and a Christie 2K digital projector. With this we prove our visionary attitude and present our customers with a unique portfolio.
Research & development in film restoration
In collaboration with the University of Zurich and well-known industry and research partners we took part in the DIASTOR research project and thus continuously expanding our expertise in the growing domain of film restoration. In doing so, we relied on best practices and moreover developed new technologies to preserve old film material for posterity and make it accessible.
Saving, preserving and making old film material accessible, as well as long-term storage on film stock has become one of cinegrell's core business activities and is of great concern. The restoration team lives film to the fullest and treats every project with the utmost care.
Our post production & film restoration department features:
- Filmlight Baselight TWO Grading System in-house cinema with Kinoton 35 mm projector and Christie CP2210 2K digital projection with Dolby Server for DCP screenings, as also an EIZO Prominence 4K HDR class A monitor
- Filmlight Baselight ONE Grading System with Dolby PRM-4220 class A monitor
- Autodesk Flame & Flame Assist
- Colorfront Transkoder & onSet Dailies
- Rhode & Schwarz DVS Clipster
- 2 ARRISCAN XT up to 6K (16 / 35 mm) with archival option & Wet Gate system
- Filmlight Northlight scanner up to 6K (16 / 35 mm)
- Spirit Data Telecine (16 / 35 mm, SD / HD) with Pogle grading suite
- Muller HDS scanner by Filmfabriek (N8 / S8 / 9,5 Pathe baby / 16 mm)
- Phoenix restoration software by Digital Vision
- DIAMANT film restoration software by HS-ART
- 3 ARRILASER digital data to 35 mm negative, 1 machine with 8perf gate
- sondor RESONANCES optical soundtrack scanner (16 / 35 mm)
- sondor OMA E soundfollower (16 / 35 mm)
- sondor a'90 magnetic film recorders for (16 / 35 mm)
- Perfectone magnetic film recorders for (16 / 35 mm)
- photochemical film processing 16 / 35 mm, colour / black & white
- negative Film printing, 16 / 35 mm with wet & dry gate
- Filmnet high speed transport system, single sprocket transport for archival film
- Westrex 35 mm & Pico 16 mm optical sound cameras
- negative preparation, ultrasonic cleaning, cutting, repairing, matching