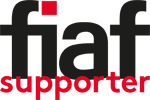 CINEGRELL POSTPRODUCTION GmbH
Saatlenstrasse 261
8050 Zürich
SWITZERLAND
T: 41 44 440 20 00
www.cinegrell.ch
zurich@cinegrell.ch
Join us: facebook.com/cinegrell

CINEGRELL POSTFACTORY GmbH
Leuschnerdamm 13
10999 Berlin
GERMANY
T: 49- 30 616 921 449
www.cinegrell.de
berlin@cinegrell.de
Join us: facebook.com/cinegrell
Cinegrell
Located in Zurich & Berlin, Cinegrell offers end-to-end services for archival film restorations and postproduction for the movie industry. We have the correct solution for every workflow, from the oldest type of film stock to the latest digital format. In addition to camera rental, postproduction, colour grading, mastering, sound, compositing and restoration, Cinegrell operates the only remaining film laboratory in Switzerland. The film lab provides comprehensive services of the highest quality for 16mm and 35mm film. From simply remastering your films to a complex ethical restoration, we offer individual solutions for every need and budget.
Cinegrell Zurich and Berlin feature DCI approved Dolby 5.1 Cinemas to perform on-screen colour grading with our Filmlight Baselight TWO grading systems. Archive customers can follow and supervise the process, while the colourists work in real-time, on-screen, under real-life conditions.
Additionally, we have four ARRISCAN XTs and both locations are equipped with a Wetgate. We can scan anything from 8mm to 35mm film. In Zurich we offer recording back onto film with three ARRILASERs. And both Zurich and Berlin have a restoration lab for the preparation and restoration of fragile and/or damaged film.
Research & Development in Film Restoration
In collaboration with the University of Zurich and well-known industry and research partners we took part in the DIASTOR research project, expanding our expertise in the growing domain of film restoration. In doing so, we developed new technologies to preserve old film material. Saving, preserving and making old film material accessible, as well as long-term storage on film stock, has become one of Cinegrell's core business activities. The restoration team members live and breathe film and treat every project with the utmost care.