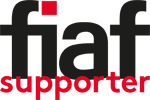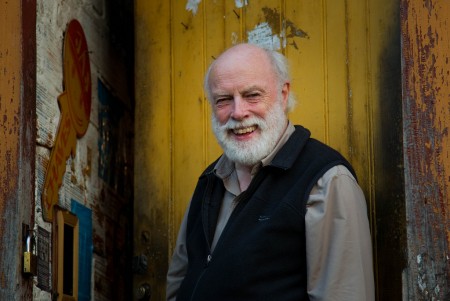 DR. RAY EDMONDSON
Director
ARCHIVE ASSOCIATES
100 Learmonth Drive
Kambah ACT 2902
AUSTRALIA
T: 61 2 6231 6849
ray@archival.com.au
After graduating in arts and librarianship at the University of New South Wales, Ray joined the Film Section of the National Library of Australia in 1968. In 1973 he established and led its new Film Archive Unit, later becoming overall head of the Film Section. In 1973 he also undertoook a five month study tour of FIAF archives in Britain, Europe and North America, including attendance at the first FIAF Summer School in the German Democratic Republic. His first FIAF congress was Brighton, in 1978.
Described as the 'moving spirit' behind the creation of the National Film and Sound Archive of Australia (NFSA) in 1984, he was its Deputy Director until 2001, when he retired and was endowed its first honorary Curator Emeritus, later serving on its Advisory Committee (2004 to 2008). During his public service career he devised and led corporately funded film restorations and pioneering programs like The Last Film Search and Operation Newsreel.
His work as chair or board member of various professional or community organisations has included The Federation Line Inc., Music Roll Australia, Archive Forum and (currently) the Friends of the NFSA. Internationally, he was elected inaugural President of SEAPAVAA from 1996 to 2002, and was ex-officio Council member to 2008. He was inaugural chair of AMIA's Advocacy Committee and inaugural co-chair of its International Outreach Committee. From 1996 onwards his wider work for UNESCO has included its Memory of the World program. He authored its General Guidelines (2002) and Companion, and served in various roles on its Australian and international committees; from 2005 to 2014 he chaired its Asia Pacific Regional Committee (MOWCAP). In 2016-17 he coordinated the revision and updating of the General Guidelines.
Ray heads the consultancy Archive Associates Pty Ltd. He has conducted missions or lectured in over 40 developed and developing countries. He writes for professional journals and his regular teaching commitments have included the audiovisual archiving courses at Charles Sturt University (Australia), University of East Anglia (UK), Universidad Jorge Tadeo Lozano (Colombia) and the George Eastman Museum Selznick School (USA). UNESCO publishes his best known monograph, Audiovisual Archiving: Philosophy and Principles (third edition, 2016). His major writings have been published in ten languages. His doctoral thesis was on the history of the NFSA (2011.)
Awards:
1987 Medal of the Order of Australia (OAM) for AV archiving work
2003 AMIA (Association of Moving Image Archivists) Silver Light Award for outstanding career achievement.
2008 Australian Society of Cinema Pioneers NSW Pioneer of the Year
2010 SEAPAVAA (South East Asia Pacific Audiovisual Archive Association) Life Achievement Award and Fellow
Australian Society of Archivists Distinguished Achievement Award
2013 Brazilian Association for Audiovisual Preservation award for "a life dedicated to preserving the audiovisual
heritage"
University of Canberra Distinguished Alumnus
2015 Universidad Nacional Autónoma de México Reconocimiento for audiovisual archiving philosophy
2018 AMIA Advocacy award
2019 Film Heritage Foundation Lifetime Achievement Award