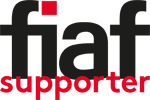 AXIELL
Individual Contact:
Malcolm Howitt
Malcolm Howitt, Director, Sales
A collections management system purpose-built for moving image collections
We help leading film archives manage their collections to international film archival standards.
Our off-the-shelf film archive solution, Axiell Collections, provides you with a central place to manage the digital and physical items within your collection.
Built to international film standard EN 15907, Axiell Collections is an affordable, flexible, and scalable solution for institutions of all sizes. Developed with film archives in mind, Axiell Collections is an intuitive and web-based system which empowers you to manage your collection from wherever you are.
Catalogue your collection to film archival structure
Manage your data at work, manifestation, variant and item levels and ensure the appropriate links between related works.
Manage your digital and physical collections together
Manage your digital and media files in the same central database as your physical collections, ensuring an overall view of your entire collections and how items relate to each other.
Publish to the web, track object movements and automate workflows
Axiell Collections is fully integrated with our solutions for web publishing, as well as Axiell Move and our soon to be released workflow tool, Axiell Flow.
Find out more about our film archive solution and hear from some of customers, here: https://www.axiell.com/solutions/moving-image-collections/
Follow us!
Twitter: @axiellalm
Facebook: facebook.com/axiellalm
Linkedin: Axiell ALM