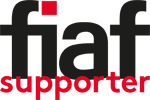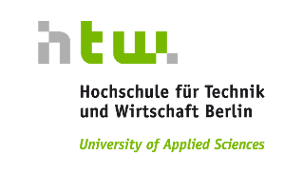 HOCHSCHULE FÜR TECHNIK UND WIRTSCHAFT(HTW) BERLIN
FB 5 Gestaltung und Kultur - Konservierung und Restaurierung/Grabungstechnik
Wilhelminenhofstraße 75A, 12459 Berlin
Germany
T: 49-30 5019 4356
F: 49-30 5090 134
Individual Contact:
Prof. Dr. rer. nat. Ulrich Rüdel
ulrich.ruedel@htw-berlin.de
Conservation-Restoration Programme
http://kr.htw-berlin.de/ (Master)
http://krg.htw-berlin.de/ (Bachelor)
The HtW – University of applied Science's degree course in the preservation of audiovisual cultural heritage offers a uniquely interdisciplinary training approach. Film preservation, the youngest of conservation and restoration disciplines, is pursued in an in-depth programme within the entire context of cultural heritage conservation.
Course topics for the audiovisual preservation curriculum – one of four specializations offered by the programme – thus range from restoration ethics to art history, from cultural to film and photo history; from general restoration techniques to digital image processing; general materials science to photographic chemistry; and collection surveys and passive conservation to film reconstruction and restoration. A choice of individual projects, course and thesis subjects, and external internships allows students to pursue a broader education, or to focus on a particular area of interest (for instance, film preservation or sound restoration).
The school offers both a Bachelor's degree and a Master's programme. Graduates from the programme have thus found employment in institutions ranging from eye filmmuseum to the deutsche Kinemathek, from the Swedish film institute to the Bundesarchiv/German federal archives.
Teaching is in both German and english; thus a German language certificate is indeed required for the programme. That being said, international visitors have always been a vital and integral part of the student body, and the programme continues to embrace an international, global approach. Thus, international candidates interested in studying moving image preservation in Germany, in one of the world's most vibrant municipalities, are emphatically encouraged to apply.