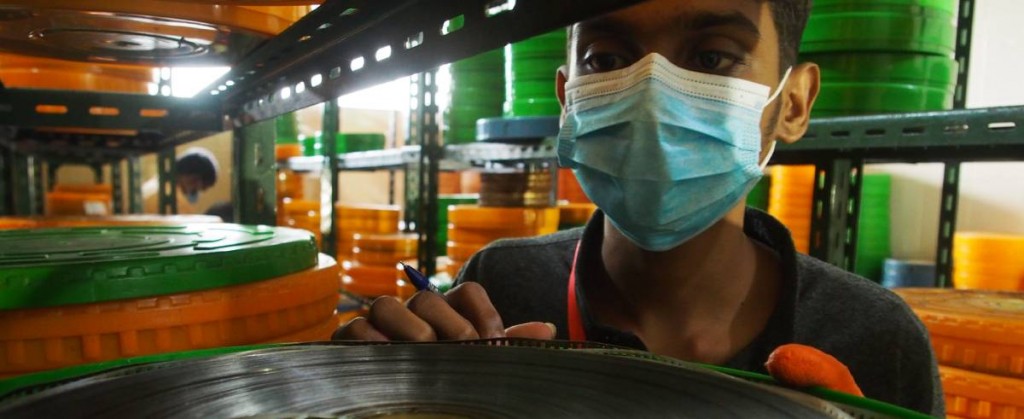 Photo courtesy of Shivendra Singh Dungarpur
Your Experience of COVID-19

In the space of a few weeks, the COVID-19 epidemic has dramatically changed our daily personal and professional lives, and has deeply affected the work and missions of our film and audiovisual heritage institutions, bringing huge uncertainty across the entire sector. In this difficult context, we would like to invite you to share your experience of the current crisis, and would welcome both institutional and personal perspectives. You might for instance want to describe how it has affected your own job or how your institution has reacted to/managed it so far, share the unresolved challenges faced by your archive right now, or express your concerns for the future (of your job, your institution, the FIAF network, or the audiovisual archiving field as a whole). You might also want to suggest innovative ways of coping with the crisis, both in your institution and via international cooperation and solidarity, or perhaps even reflect on how a crisis that has brought the world to its knees could perhaps be a rare window of opportunity to build a more resilient and sustainable future for our sector.

You are entirely free to decide whether you want to write about something very specific (the impact of the crisis on your personal job or a specific mission/activity of your institition), or more general, and whether you want to contribute a short comment or a longer piece, as long as it has some relevance to the COVID19 crisis and its current and future impact.
To submit your text, simply fill in THIS SHORT FORM (you might draft your text elsewhere first and then copy and paste it into the form). You can add a photo illustrating your contribution if you wish (but you don't have to). You can also decide whether you want your contribution to be accessible to everyone, or only connected members of the FIAF community. Ideally your text will be in one of the three official languages of FIAF, but we will accept all languages, if it is easier for you.

We hope this platform, by giving you the opportunity to share your experience of this unprecedented crisis and exchange your concerns and reflections with others in the field, can help you feel a little less isolated at this very difficult time.