Open Call: Eye Traineeship Programme "Film Restoration" & "Film Collection"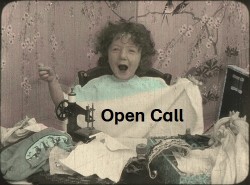 Eye Filmmuseum is pleased to announce that the application for its traineeship programme "Film Restoration" and "Film Collection" is now open. With these two traineeships, Eye aims to build a bridge between academic training and hands-on daily practices. This programme is designed to educate a new generation of film restorers and film collection specialists, and seeks to facilitate their transition into the labour market.
Both traineeships will have a duration of 10 months and will start in September 2021. The trainees will be working in the Eye Collection Centre in Amsterdam-North: Eye's expert centre for collection development, preservation, restoration, digitization and research – with facilities such as film and sound restoration ateliers, a scanning department, film vaults, and a research centre.
Throughout the programme, the trainees will follow different but parallel curricula, working with material from the Eye collection, and each following a project from start to finish.
For more detailed information and the Call for Applications, please visit: https://www.eyefilm.nl/en/academic/traineeship