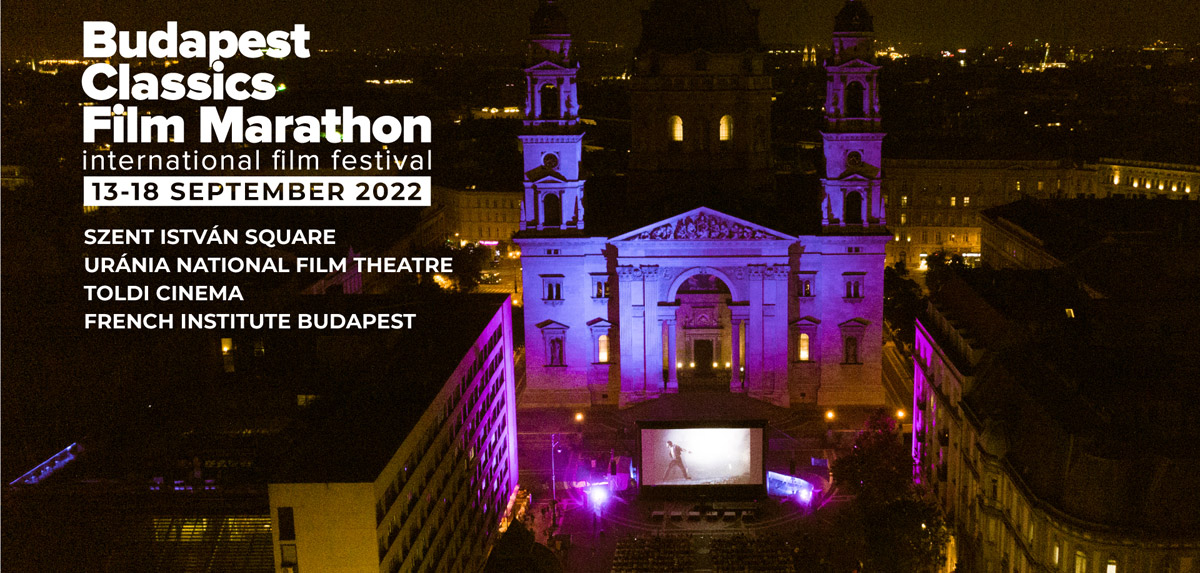 2022 Budapest Classics Film Marathon
Call for Proposals
Between 13-18 September 2022, the National Film Institute Hungary will host the 5th Budapest Classics Film Marathon. Over the six days of this showcase event, audiences can watch a wide selection of classic films, take part in lectures and workshops, cine-concerts, and enjoy various film-related programs.
We invite all interested colleagues to propose new restorations for the screening program as well as institutional presentations, professional lectures, reports on new discoveries, project ideas, and panel discussions.


Recommended topics for lectures and films
New restorations and discoveries
Tales from the Budapest – Vienna – Berlin – Hollywood axis: career of professionals working abroad, co-productions and networks, new results of exile studies in the film archives
Archival collections of filmmakers in exile, research methods and databases
Projects and partnerships to map transnational film heritage and international film collections
Special collections, collections of film-related objects and documents (documentation, photography, posters, cinema technology, scenography, costumes etc.): case studies, challenges of collecting, presentation and restoration, research methods
Fashion, costume and set design in film
Film and education
The 2022 Call for Submissions is now open
You can submit your film via this LINK.
Submission deadline for films: 4 July 2022
For further information regarding the screening programme contact Tamara Nagy at nagy.tamara@nfi.hu.

Professional Days
14-16 September 2022
A 3-day professional programme will give you the opportunity to discover the work of the partner institutions. This year, we are organising our professional days around two major themes: 1) heritage of filmmakers working abroad and international networks of the film industry; 2) film-related special collections in the film archives.
Colleagues interested in the opportunity to present their research are kindly asked to send a proposal to barkoczi.janka@nfi.hu.
Submission deadline for presentation proposals: 4 July 2022
Decisions on the programme are made by the festival's curatorial team, taking in consideration of the program focus, artistic aspects, and logistics. We plan to organise the festival on site. Travel costs will be reimbursed for lecturers invited to participate at the program.
For those who already had the chance to enjoy our festival and our warm welcome it's an occasion to come back to the beautiful city of Budapest.
For those who could not yet participate, it's time to discover a new destination for film professionals and film lovers!
See you in 2022 in Budapest!
See our website and follow the festival page on Facebook!